VPS Benefits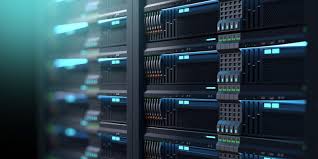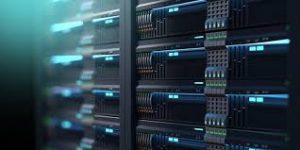 Offered by the best web hosts of the moment , the Virtual Private Server (VPS) is a fairly widespread type of offer. It is not very expensive and it offers quite satisfactory performance. It is also used by many companies and webmasters to host websites. In the rest of this article, we will present the benefits of VPS hosting.
Before hosting a website, it is always advisable to find out about the different offers available in order to choose the offer that suits you the most. This is precisely the first point that we will present before explaining the advantages of VPS hosting.
How important is it to subscribe to a web hosting service?
Web hosting allows you to give a " physical residence " to your website or web application. It is indeed a means of storing your data or content on a server . It is thus possible to host your site from home. But it is not really advantageous and reliable.
This is why it is better to subscribe to a web hosting service, which will also be more beneficial in terms of search engine optimization .
Discover the offers offered by DMT Web Hosting
However, there are several hosting packages that differ depending on the type of server. We will introduce the most popular ones right away before we discuss the benefits of VPS hosting.
Shared or shared hosting hosting-benefits-vps
Shared hosting is by far the most widespread on the market because of its affordable cost . This web hosting divides a single server into several parts. These are made available to different clients who will share server resources .
Besides being the most economical hosting , it is easy to configure and use , especially for novices.
However, sharing the same server with other people can affect the performance of your site. This type of accommodation is not suitable for high traffic websites .
Hosting or dedicated server
With this type of hosting, you have a server for yourself , which means that all the resources are reserved for you . You will not have to share them with other customers. However, you must have good computer skills for system administration. In addition, the cost is higher than that of shared hosting, which makes sense.
This accommodation is preferred for large sites . All technical interventions are under the responsibility and the responsibility of the customer.
In case the latter encounters difficulties, he will have to manage them all by himself, which can quickly seem tedious. Fortunately, some providers like DMT WEB HOSTING offer outsourcing services that lighten the task of the user . But this obviously has a cost!
Cloud hosting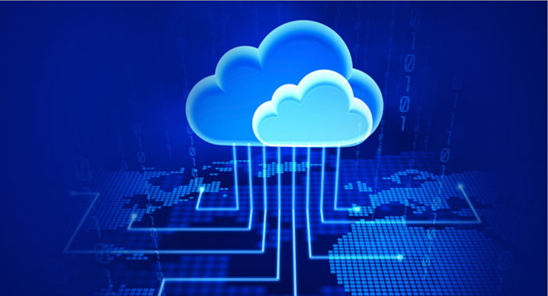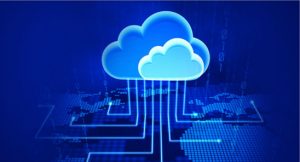 Unlike other hosting (shared, dedicated), the Cloud does not rely on a single server, but on several . The best part is that the customer only pays for what he really uses , which allows more flexibility. This type of hosting allows sites to support large variations in bandwidth requirements.
Cloud hosting implies that the data is hosted outside the company. It is therefore necessary to ensure that the service provider does everything to properly secure this data . In addition, there is another server on the canvas more beneficial in general than those that we have just discussed.
Indeed, apart from the accommodations mentioned above, there is also the "Virtual Private Server". You are probably wondering, what is it? Do not worry, we will take care to define this term before presenting the advantages of VPS hosting.
Virtual Private Server: what is it?
VPS stands for "Virtual Private Server". It is a fraction of a fully independent hosting server with its own resources. This method is based on virtualization techniques dividing a physical server into a multitude of virtual servers independent of each other.
Each virtual dedicated server operates with its own operating system, its own software, applications and functions. When a fault affects one of them, it will not affect the others at all. These will continue to function properly. This is one of the first big advantages of VPS hosting.
VPS is the ideal solution for websites that have growth exceeding the capacities of the shared server, but which are not yet able to be hosted on a conventional dedicated server.
All this makes it possible to stack the benefits of the dedicated server and those of the shared server : freedom of administration, performance and security, all at a favorable price!
Why should you choose VPS hosting?
VPS By DMT Web Hosting
Now you know what a Virtual Private Server is. However, what are the advantages that will push you to opt for VPS hosting? The reasons are quite numerous and we present the main ones right away.
Take advantage of dmtwebhosting's VPS offers, the market benchmark
Administrative freedom
The second advantage of VPS hosting is the fact that access to the kernel is included in the offer. In this way, the virtual private server offers the same level of autonomy as a conventional dedicated server.
It is possible to accommodate your virtual server according to your real needs. In addition, you can configure your server, restart it or stop it at any time . You don't really depend on anyone!
Greater performance
The performance offered by this type of hosting is also one of the advantages of VPS hosting.
To this end, the customer having subscribed to shared hosting is dependent on the traffic, the audience and the activities of other subscribers. The case of the virtual dedicated server is really different. Here you have your own resources and you are completely isolated from other servers .
Your site will therefore be displayed more quickly and will be less subject to disruption.
An affordable price
Subscribing to this web hosting offer is not at all expensive , because with suppliers like dmtwebhosting, the price varies between € 3.95 and € 29.95 per month , depending on the RAM memory, the disk of storage, bandwidth, etc.
In fact, it all depends on the performance and resources you need for your website.
A secure server – hosting-benefits-vps
The last advantage of VPS hosting is related to the security that it will be able to offer you. Not only is your file system private, but also completely secure and inaccessible to other clients, regardless of the rights they have on the server.
In addition, and as on other types of offers, you will be able to take advantage of all the necessary protections (anti DDOS …).
When to choose VPS hosting?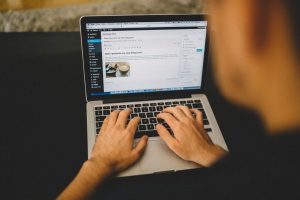 For any type of web hosting, you need to get enough storage space to be able to create a website. Depending on the offers, you also have a certain number of mailboxes, databases, etc.
Most providers offer a free domain name to make your website accessible 24 hours a day . But when should you subscribe to a VPS server to take advantage of its other benefits?
VPS hosting is specially adapted for advanced users who want to enjoy excellent performance without having to opt for a dedicated server.
It is better suited to medium-sized online stores, community sites with many Internet users, or storefront sites and blogs with high traffic.
Conclusion
In summary, you were able to discover the advantages of VPS hosting as we had exposed in the previous lines.
If you want a reliable environment server at an affordable price, it is certainly worth considering this type of hosting. It gives you access to guaranteed resources and full control.
Which is not luxury if you are looking for a certain quality, for an unbeatable price!