What is Shared Hosting?
How does shared hosting work?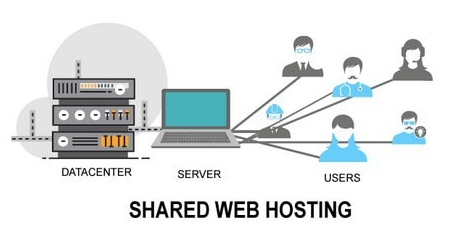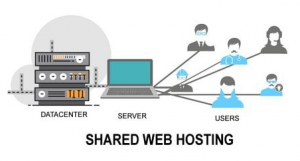 Shared web hosting packages are offered by just about all hosting providers. As the name suggests, several websites, often thousands of them, are hosted on a single server managed by the hosting service. Each user on a shared server receives an allocation of available bandwidth, power, and memory from the server, and users can configure multiple sites under a single user account. This is of course an offer very different from that of a more expensive dedicated server hosting plan .
What is in a shared hosting plan?
A shared hosting plan provides the user with space on the host's shared server for a monthly fee. Users are responsible for the configuration and operation of their own sites. A single account can include multiple sites, provided that the total package does not exceed the space allocated on the server.
The hosting provider: www.dmtwebhosting.com is responsible for customer support, maintenance of server hardware and software, including security protocols and updates, and protection against outages and downtime. These provisions are set out in the hosting contract, which sets out what users can and cannot do regarding their sites and the circumstances under which the host: www.dmtwebhosting.com can suspend or terminate a user's account. Shared hosting is not for everyone, but this type of inexpensive hosting can help new businesses, entrepreneurs, and freelancers quickly access the Internet, even if funds are limited.
Low costs make accommodation affordable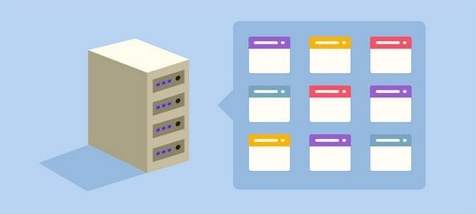 Much of the appeal of shared hosting plans comes from its extremely low cost, so anyone can build and manage a website with a very modest investment. These low costs are possible because a host hosts as many sites on a single server and collects money on each of them. Many providers offer special promotions that allow new users to set up shared hosting for rates that can start at less than $ 5 per month, although standard rates are applied at the end of the reduction period. Tiered packages are also available, with additional features included for higher prices. Users can usually upgrade their hosting to a higher level at any time – or switch to a completely different type of hosting.
Shared hosting is friendly
Shared hosting configurations can be easy to use, even for a website owner with no experience in website design or development. These plans are usually accompanied by basic customer support from the hosting service and offer options for installing "one-click" websites like WordPress, which allows you to create an active site in a few minutes while allowing some customization. Each site in an account has its own control panel, which provides tools for webmasters to manage their basic content and appearance. Although shared hosting allows new users to create a website on a shoestring budget, with most of the basic functionality essential to its operation, this type of simple service has drawbacks, however.
Shared resources have limits
All sites on a shared server use a standard allocation of total server resources, including memory, bandwidth, and processor power. However, just as a large increase in demand can overload a city's power grid during a heat wave, a sudden increase in traffic on one site can slow down others, even if they are not responsible for the use. increased server resources. To make things fairer, shared hosting providers: www.dmtwebhohsting.com can limit traffic or site visitors to remain eligible for their shared hosting plan.
Security can be an issue
In shared hosting, everything related to server maintenance is the responsibility of the hosting provider – including security. The sites on this server operate independently, but shared technology can allow malicious activity on one site to infect other nearby sites. Website owners in a shared hosting situation should trust the security provided by the host, as this type of hosting package does not offer any possibility for users to install their own security measures to protect their Site.
Restrictions
Shared server hosting accounts are generally subject to strict restrictions and users can be caught off guard by these provisions if they do not read the hosting contract carefully. Hosting services may prohibit users from installing certain types of plug-ins or applications on their sites, which limits customization options. Promotional offers at extremely low prices can triple after the introductory period is over – and the standard rate is automatically billed to users. The hosts reserve the right to terminate the hosting of a user account for a variety of reasons, too. If a site "exceeds" its allocated resources by generating large volumes of traffic that affect other users, the account may be closed. Likewise, if a site attracts malware or massive amounts of spam comments, it can be locked out and site owners must resolve the issue before the site becomes operational again.
Who should use shared hosting?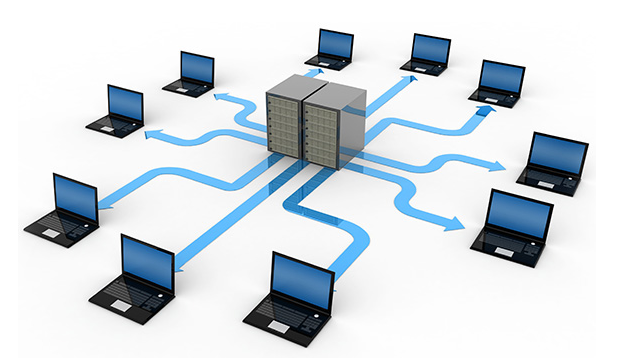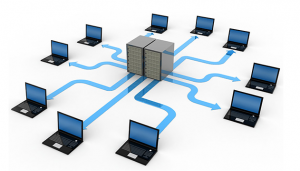 Shared hosting works well for sites with relatively low traffic volume and that do not require a lot of memory. However, large businesses or sites with a lot of traffic may not be suitable for the shared hosting environment, and small, successful sites may require more resources to grow. When this happens, a site owner can upgrade the plan to a higher level of shared hosting services, or switch to other solutions such as dedicated hosting or VPS . It is also possible to stay indefinitely on a shared hosting package at very low cost, if a site remains relatively small and does not use an excessive amount of resources from the shared server.
The shared hosting service can help new users build an online presence quickly, with potential for further growth.