While we may not think about energy consumption when we claim a digital property, build and launch a website, we are contributing to the demand for more and more electricity.
Now comes green hosting – hosting companies that use "green" technology to reduce the demand for electricity from coal and gas-fired power plants. These companies have realized that green hosting is inevitable as energy costs rise and we continue to pump tons of air pollutants into the atmosphere every day.
Things aren't going to get better, folks, unless our corporate culture does an about-face and stops siphoning off available energy.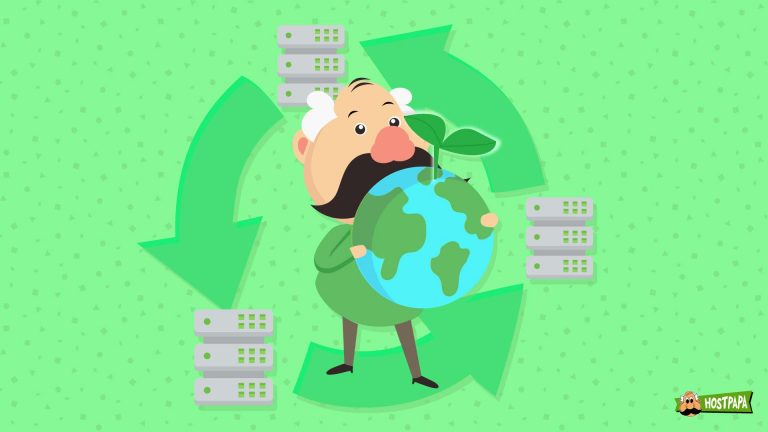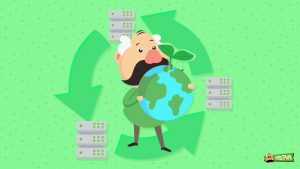 Green hosting is the way for U.S. companies to run their online businesses, using green energy sources to power their servers.
A green host does not contribute to the need for more electricity from traditional sources. Instead, these far-sighted companies are using new technologies – solar power, wind power, energy from the Earth's deep core, hydroelectric power (where available), and biofuels that can be regenerated with another corn crop.
But web hosting is about much more than just storing websites on gigantic hard drives. It's not just about ROM. It's also about RAM, which translates into the speed at which your website interacts with visitors. It better be fast. Studies have shown that 90% of us can get through a 10-second download, while only 10% can get through a 30-second download. This shows how impatient we have become.
From a website owner's perspective, that number means you're losing 80% of your potential customers in that 20-second download window. So you want more RAM, more bandwidth, and unfettered access to the server's CPU and other shared resources – server parts you share with other sites.
Hosters use the latest fiber optic technology, they increase RAM and deliver fast downloads even faster. Green web hosts do this without further taxing the power system we rely on to log in, watch TV, and cook dinner by using non-traditional resources to power your site as soon as a visitor drops by.
Cool it
In addition to providing you and your site visitors with more bandwidth and easier access to the server's CPU, servers need to be cooled.
Even your PC gives off a lot of heat, and heat is the enemy of all those circuit boards, CPUs, and other electronics inside the case. Now multiply that by thousands – tens of thousands of servers, all humming away and radiating heat. To keep those servers happy, they need to be cooled.
Traditional hosters contribute to the energy demand by cooling the servers with cold air. The server room in a hosting company is kept cool – so cool that you could probably store sides of beef there if the server racks didn't take up so much space. That cooling requires energy and lots of it.
Green hosters, on the other hand, use cutting-edge technology to cool those thousands of servers. They use cold water flushed through a waterproof system to cool the server room, reducing the need for more and more cold air from the local coal-fired power plant.
Make a statement: We're green
It's hard to get recognition at W3, even in a niche market (especially a niche market). You have less than 10 seconds to convince a site visitor to stay long enough to learn about the quality of your services, your products, or your message. Web surfers are overwhelmed by information overload. If they don't see what they want to see on your home page or a landing page, they will bounce.
So a statement about your company culture and core values need to happen in the blink of an eye. Visitors won't even see the "About Us" page if you don't make a good impression – in 10 seconds!
An emblem or banner proclaiming that you use green hosting makes an instant statement about your online business. It says that you care about the environment. It says that you care about the future of the planet and also our children and grandchildren.
About the author
DMTwebhosting.com's Editorial Team prides itself on bringing you the latest web hosting news and the best web hosting articles!
You could also link to the news and articles sections:
http://www.DMTwebhosting.com/blog