The https , for Hypertext Transfer Protocol Secure, a communication protocol which allows the connection between a client and a server for the World Wide Web (www).  It is actually the combination of http language and a protocol (SSL or TLS) for securing exchanges on the Web. This combination consists in protecting the authentication of a server, the confidentiality and integrity of the data exchanged and, sometimes, the authentication of the client.
In practice, we find https on the web pages of a browser when we want to make online purchases on commercial sites, but also more generally, on all pages that apply a security protocol. Offered by companies like Sectigo, Comodo, the https certificate manifests itself by the presence of a small padlock in the address bar of the browser.
Why is it recommended to use the HTTPS protocol?
At the end of the 2000, a computer scientist, during research work, showed the security flaws in the management of the protocol between the server and the client. He supported his demonstration by hacking his colleagues at the Black Hat conference in 2009, thus recovering a lot of personal data. This demonstration is called Attack of the Middle Man.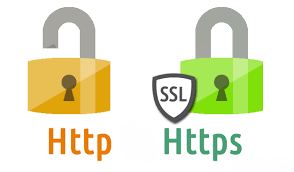 Since the beginning of 2017, certain internet browsers have started to indicate in the navigation bar the sites which collect personal data without using the HTTPS protocol to secure their exchanges. Their objective is to make Internet users aware of the security of their sensitive information, and therefore, to push a greater number of sites to adopt this protocol.
As far as SEO is concerned, HTTPS is not a positioning criterion, but its absence is increasingly seen as a bad signal by crawl crawlers from search engines.
Translation of the word HTTPS
Secure hypertext transfer protocol
The secure hypertext transfer protocol protects the exchange of information on the Web.
HTTPS secure exchange of information on Web.
How will my site be affected by Google's policies on HTTPS?
If your non-HTTPS site allows any text input from visitors (e.g. search box, contact forms, login panels, etc.), or if you have a non-HTTPS site that transmits credit cards, Google Chrome will show a "Not Secure" warning in the address bar of your site. This may cause potential visitors to lose trust in your website, leading to a decrease in traffic, higher bounce rate, or decreased sales.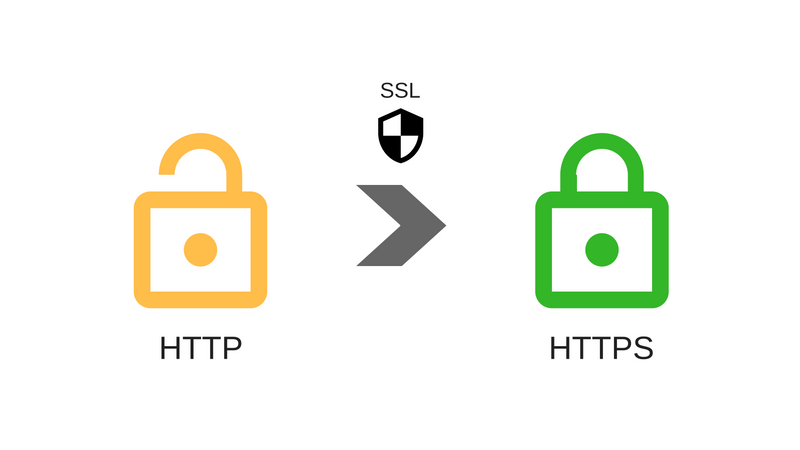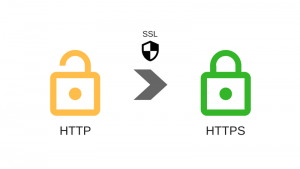 Google also uses HTTPS as a ranking signal as per its policies. Without having SSL installed or HTTPS, your search ranking can be negatively impacted and may deter visitors from finding or trusting your website. Chrome has plans to mark non secure website more prominent in near future.
How can I migrate my site to HTTPS?
DMTwebhosting now includes SSL in all of its hosting plans – at an added cost! This will allow every site to be run over a secure HTTPS connection and for FREE in our Business hosting plans as FREE SSL is offered in this hosting category. Reach us by opening support ticket and our team will help you with full details and let you know about added trust and security benefits, such as Site Seal validation.