Step 1: Pre-boot search
Once you've identified your niche, it's time to do some additional research. You will need to know the top 5 competitors in your hosting niche, the services they offer and their fee structures.
Step 2: Decide on the core of your business
Web hosting reseller
Reseller web hosting is a type of web hosting company in which you buy wholesale hosting services from a large company and "resell" consumer services at a higher cost. In this case, the money you earn will come from the difference between the two prizes.


Reseller hosting can take many forms. For example, you can rent a dedicated server from the hosting company as a reseller or you can resell the shared hosting services offered by the company by signing up for a reseller account.
What products and services will you offer?
Shared hosting
Shared hosting is the idea of ​​putting many websites on one server. This remains the most cost-effective and popular hosting option. By putting up to 2,500 websites on a server, the host is able to distribute the operating costs of this server among all users. This allows the web host to charge very little and still remains profitable. The shared hosting service will have system administration to distribute storage space and bandwidth among all users on a server. Maintenance and daily maintenance are also shared.
Shared hosting is the most basic form of hosting, where you, as a web host, provide and install all server and end user software. All the user has to do is pay a monthly subscription and access their cPanel (or Plesk for a Windows server) to download their website. Often, the shared service will have many benefits for the technologically inept user, such as WordPress installers, drag-and-drop website builders, and basic technical support.
Cloud hosting
Cloud hosting is the acquisition of IT resources from a cloud computing supplier or installation to host data, services and / or solutions.
This hosting is an infrastructure as a service (IaaaS) model that provides a suite of remote / virtual services. These services are provided on demand and hosted on a cloud computing infrastructure.
VPS hosting
A Virtual Private Server is a virtual machine with its own operating system installation. This allows the user to control every aspect of the hosting, apart from the hardware itself, much more freedom than shared hosting. For example, your client can install any software with a VPS hosting package. A VPS is functionally equivalent to a dedicated server, and it is much easier to create and configure because it is software-based. A VPS server is created by dividing a single server into several virtual servers. This makes a VPS significantly cheaper to use than a dedicated server, and you can pass the savings on to the client.
VPS can be offered as a managed or unmanaged service. In an unmanaged VPS, the client has access to the system and is then left with their own devices, while a managed VPS is accessible in the same way as a shared hosting package, via the control panel.
Dedicated server
A dedicated server is a server fully leased to a client for web hosting purposes. Users and organizations that use dedicated servers have full control over the servers, including the choice of operating system, hardware and software.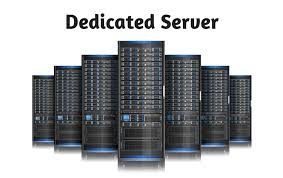 Like a VPS, the host has the option of managing the server instead of allowing the client to do so. A dedicated server has increased freedom and stability and is typically used for high traffic websites.
A glance at customer service and service
Perhaps one of the most important aspects of hosting is the benefits you will get by providing excellent support and service. In a saturated market, it can be difficult to distinguish your business from thousands of others on the Internet. Often the best marketing is word of mouth, and that can only come from hundreds of satisfied customers. If your customer service is exceptional, this information will spread. Of course, a history of poor service also spreads.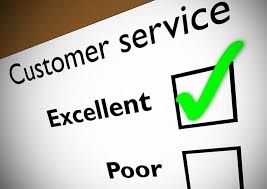 Customer service begins the moment the potential customer arrives at your website. Support must be available in the form of a free call or a live chat at the click of a button. You should be prepared to spend many hours editing your website to make it user-friendly. Your payment process must be streamlined and secure. Once the customer is registered for a hosting package, it is a good idea to send an email with registration details, payment and configuration information, as well as the email address and phone number of the support. of installation.