THE DEFINITION OF A KEYWORD
A keyword is a word or phrase that designates the content of a search on a search engine. Knowing these expressions and the search volumes allow you to optimize your website accordingly, in particular by creating editorial content around the targeted keywords. The role of a traffic manager is to list, rank, and prioritize relevant keywords that have a high potential in order to acquire more traffic.
INTEREST OF KEYWORDS FOR SEO
Without keywords, no SEO! Any SEO strategy requires rich keyword research that is consistent with the goals and positioning of a brand. Performing keyword research is the first step in SEO for your website. It will allow you to determine which words, which expressions to position your pages so that they provide a precise and adequate response to the needs of your customers.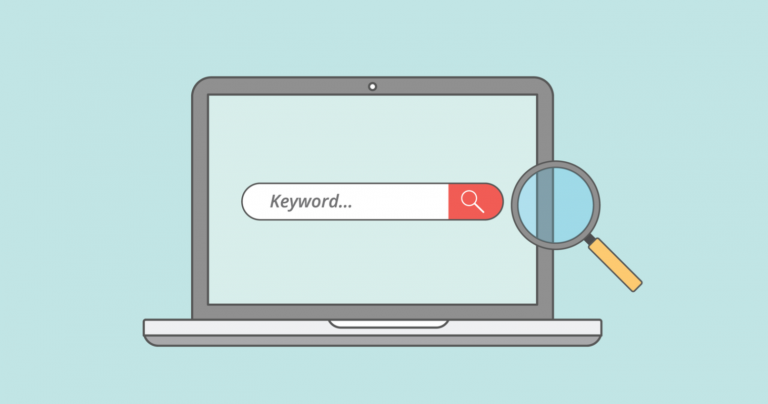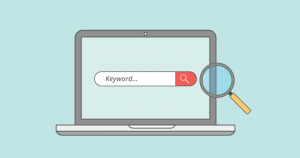 An overall score is assigned to each request to determine which ones it is more interesting to rank. Indeed, the SEO strategy requires a subtle balance between the choice of highly sought after expressions and uncompetitive queries, under penalty of being "drowned" under the competition. We will thus know which keywords are more interesting to integrate into the content of the pages to bring them up in the search results.
HOW DO YOU FIND THE RIGHT KEYWORDS?
How to get suggestions for relevant keywords and above all, how to know which ones to rank? What are the best tools to perform an in-depth analysis of these queries and thus maximize your chances of reaching the first position on the search engines?
HOW TO DO KEYWORD RESEARCH?
There is a multitude of keyword research tools:
Keyword Planning Tool (Google Ads)
Google Search Console (Google Webmaster Tools)
SEM rush
Ubersuggest
And many others…
List all the words linked to a brand, a profession, and the expectations of your prospects. Depending on the industry, you may collect hundreds or even thousands of keywords. Obviously, we will have to sort it out.
CHOOSE YOUR KEYWORDS FOR SEO
Choosing the right SEO keywords is a highly strategic SEO action that requires your full attention and often the intervention of a Google SEO agency as 1st Position. The keyword research allows you to know the expressions and queries the most searched by your target. For this, the SEOs use different tools allowing them to obtain keyword suggestions around a given topic. We will then perform a ranking of the most interesting keywords, according to several criteria:
The volume of research – more search volume, the more it is a keyword interesting because the potential traffic is high.
The level of competition on this keyword – Low competition will always be preferable because it will be easier to position yourself
The conversion potential – Some keywords indicate the level of interest and thus the conversion potential
The feasibility of Google positioning according to the number of results displayed
TIPS FOR DOING GOOD KEYWORD RESEARCH?
Take an interest in research intent
Watch the search results on the targeted keywords
Evaluate the relevance between the keyword and the content of the landing page
Integrate long-tail keywords
Speak with relatives or clients
Over-optimizing an article was already written for natural referencing
Take an interest in Internet users (devices, countries, languages, etc.)
Integrate variations of the keyword
Estimate the difficulty of each keyword
Find your competitors on the SERP (sometimes different from your real competitors)
THE DIFFERENT TYPES OF KEYWORDS
If each selected keyword is important in your SEO strategy, it is essential to understand the plurality of these keywords. Indeed, when reading an exhaustive list of keywords, you must know how to sort these target expressions in order to adopt a better strategy to position yourself!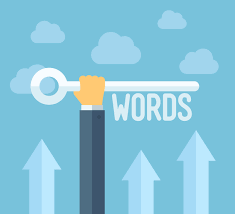 We can generally classify all keywords in 3 categories:
Generic keywords
Brand keywords
Long-tail keywords
BRAND KEYWORDS
Brand keywords are all queries that contain your brand name. These are obviously the most relevant keywords and the ones that are easier to reach. Even your competitors can choose to position themselves on your brand name to gain traffic. Distributors are also concerned with referencing on brand keywords.
GENERIC KEYWORDS
Generic keywords or generic expressions refer to very broad queries, often 1 or 2 words. They are characterized by a large volume of research, and intentionality that is difficult to determine. These business-oriented or non-business-oriented keywords are extremely competitive: it is very difficult to achieve the best positions on Google.
LONG TAIL KEYWORDS
Long-tail keywords refer to much longer queries (up to 4 or 5 words). More precise, it is easier to know the intentionality of the requests. They generate highly qualified traffic with high conversion potential. If each keyword has a low search volume, all of those keywords can generate a lot of traffic!
Example: "Red compact coffee machine"
About the author
DMTwebhosting.com's Editorial Team prides itself on bringing you the latest web hosting news and the best web hosting articles!
You could also link to the news and articles sections:
http://www.DMTwebhosting.com/blog