Appropriate web hosting is required so that your own web project can be accessed on the Internet. Some providers lure their customers with completely free web hosting offers. But is it really possible to publish your own website without restrictions and free of charge on the Internet?
The offer of web hosting packages is associated with a lot of effort for the web host. In addition to the actual servers with hardware such as processors, RAM, and hard drives, a corresponding infrastructure in the form of a data center with redundant data networks. Moreover, a fast Internet connection to be provided as well in order to offer web hosting packages to the clients. And that's just the technical prerequisites for now. In addition, there is a high administrative effort, because the entire company including customers naturally also has to be organized and managed.
1-Compare the best web hosting offers now



So you quickly notice that web hosts have to spend a relatively large amount of resources in order to be able to offer customers functioning web hosting. Customers are therefore usually offered web hosting packages for a certain monthly fee. Nonetheless, you can always find offers free of charge on the Internet where customers are promised completely free web hosting. At first glance, these offers seem very tempting, of course, but if you are planning a serious website that goes beyond a simple hobby blog, you should look twice at these offers. In principle, you actually get the opportunity to publish your own content on the Internet at no cost, but the free web hosting packages usually come with a whole bunch of restrictions. These can usually only be found in the small print and are not directly visible.
2-What should I look for in free web hosting?
Free web hosting and paid plans differ in different areas. The criteria that should be considered when deciding between free or paid web hosting include the following points:
Performance
One of the key points is performance. While customers are guaranteed a certain performance with paid tariffs, customers with free web hosting have no claim to exclusive system resources. As a result, restrictions in loading times and often also inaccessibility have to be accepted. To enjoy the unparalleled speed, go for Managed Business Hosting in Pakistan that is offered by DMT Web hosting.
Functionality
Customers are also limited in terms of functionality with free hosting. This is not even about special functions, often there are even absolute basics such as script language support or MySQL databases that you have to do without with the packages.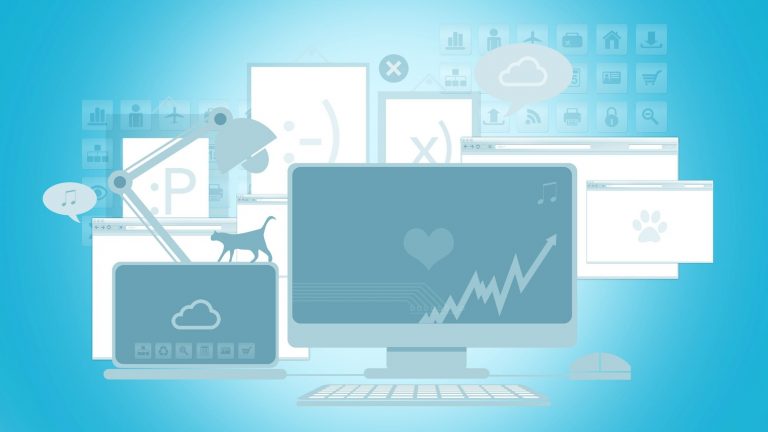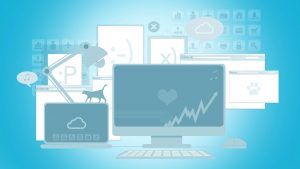 Freedom of configuration
While paying customers can adapt the design of their website almost without restriction to their own ideas, customers often only have a small number of ready-made designs available with free hosting. It is therefore very difficult to customize your own website.
Advertising
In order to finance the offer of free packages, users of such offers often have to accept advertising. The provider displays advertisements on their own website, which are often disruptive and dubious for visitors. This is definitely a knockout criterion for commercial appearances.
Domain
If you want to use a unique domain registration in Pakistan, you can't avoid additional costs. All domains are purchased through the relevant domain registry by paying the requested price. Web hosting can only be operated completely free of charge if you use a so-called subdomain of the provider.
Support
In contrast to paid webspace packages, you have no claim to support free hosting. If there are problems with your own website or unexpected questions arise, these can usually only be discussed with great difficulty in community forums. Paying customers, on the other hand, benefit from their provider's customer service.
3-Free web hosting provider
There are now numerous different types of free web hosting. Depending on the planned project and your own technical knowledge, different providers come into question. Basically, a distinction can be made between two web hosting methods.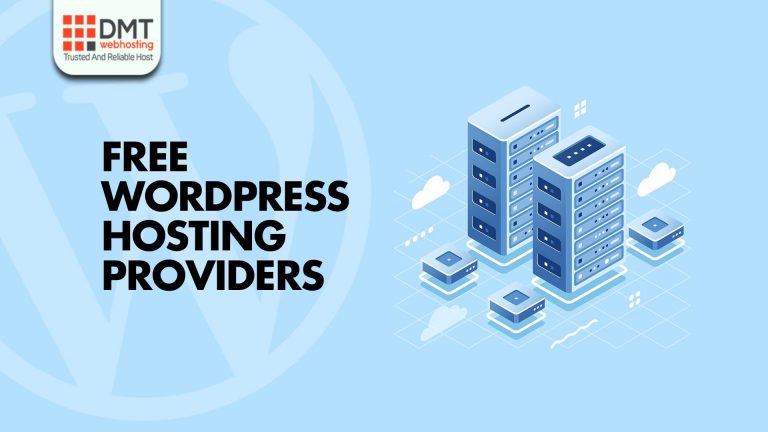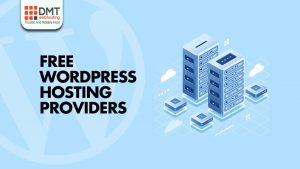 On the one hand, there are providers who provide a kind of website builder. This is software that enables the creation of a website using the drag-and-drop editor without any programming knowledge being required. The websites created can then be published free of charge. If you need more services such as individual designs, special functions, or a unique domain name, you can also switch to a paid tariff. Well-known providers for this type of free web hosting are website builders such as dmtwebhosting and so-called free blog providers such as wordpress dot com or blogger dot com, who specialize primarily in free blogs.
Conclusion
There is actually free web hosting, even if you as a customer have to reckon with some severe restrictions. For the first steps on the Internet, the implementation of small test projects, or the operation of an exclusively private homepage, the offers are definitely an attractive alternative. However, if you want to run your own web project without restrictions then free hosting can reach its assigned limits and this is absolutely not the right choice. Here it is more advisable to use a classic fee-based tariff. With the help of our web hosting comparison, a suitable package can also be found at low monthly and annual costs.
About the author
DMTwebhosting.com's Editorial Team prides itself on bringing you the latest web hosting news and the best web hosting articles!
You could also link to the news and articles sections:
http://www.DMTwebhosting.com/blog