A dedicated server in Pakistan is an IT service made available to a single client by the host. It can be managed remotely via the Internet or directly at the host using a KVM over IP. It is a machine equipped with all the resources, both hardware and software, essential for the proper functioning of a website. This solution is highly recommended to all businesses, because of the many advantages it offers.
What are the advantages of the dedicated server?
Power: DMT web hosting is offering the most powerful and reliable dedicated servers in Pakistan. It is quite evident that a dedicated server is much better than shared hosting.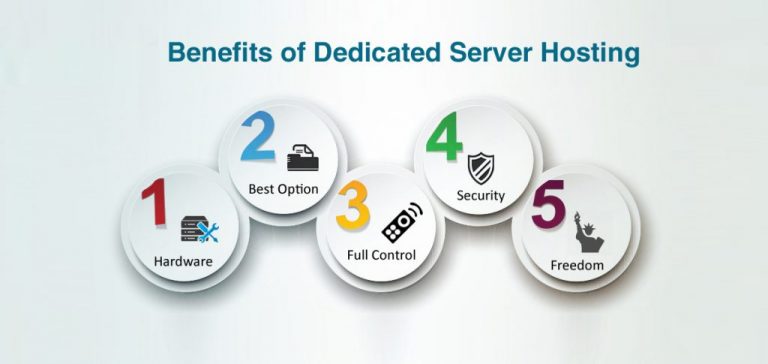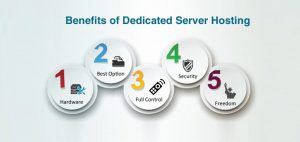 More secure hosting: unlike shared hosting, no one other than you will have access to your server. Therefore, if you have sensitive and confidential data, this type of hosting is definitely the one we recommend. In addition, depending on the package you choose, you can fully manage your server as an administrator.
The possibility of using applications: the dedicated server is able to support the use of a massive database or heavy applications.
Cost-effective Solution: The website needs vary company to company and help to consider a dedicated server, which can provide you with domain names, e-mail accounts, FTP, and other services in a single subscription of a dedicated server in Pakistan.
The dedicated server, therefore, represents the preferred solution for professionals and companies. However, certain criteria must be taken into consideration before getting started and contacting a web host.
Technological criteria to take into account
The choice of the processor: it affects the power of your dedicated server. If the site you want to set up requires the provision of many resources (this is the case for platforms using SQL servers, instant messaging, etc.), a dedicated server with two processors will be fair enough, or more. Do not hesitate to share your needs with your Geek Specialist at DMT web hosting, who can advise you on sufficient performance hosting for your project.
RAM: this is the volatile data storage capacity which enhances the speed of processing and loading of applications. The more you opt for a comfortable memory, the faster your site will load, significantly impacting your SEO and user experience.
One or more hard drives? Opting for a primary hard drive coupled with a memory drive is a good solution if you need to back up sensitive data.
Choose the bandwidth capacities: the bandwidth represents the capacity of your server, according to a given period, to transfer data from, or towards your site. The higher the bandwidth, the more the server will be able to handle heavy traffic on your site, without malfunction. In addition, if you plan to offer streaming videos on your platform, for example, or other heavy multimedia content, it is preferable to opt for high-performance bandwidth.
OS Choice? This is chosen according to the programming language used to develop the website. Several solutions will be proposed to you: Windows Server, for ASP.NET or MS SQL, Unix / Linux for programming languages in MySQL, or Apache… Here again, your Geek Specialist DMTweb hosting will be able to advise you on the most appropriate solution.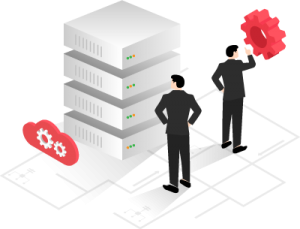 How to manage your server? It is quite possible to entrust the management and administration of your dedicated server to the host. In this case, make sure that outsourcing is offered in the latter's offer. On the other hand, if you have the capacity to manage your server, you will not need such a service. However, the hosts must offer you advice, as well as efficient maintenance service in case of a problem. DMT web hosting is offering fully managed support for dedicated servers in Pakistan where you get complete peace of mind and let your machine operated by the industry-leading specialists.
Price: an important criterion
Having a high-performance server is essential to manage traffic, but also to limit loading times. However, dedicated hosting requires a considerable budget. It is, therefore, that essential to find the right solution.
The amount of the subscription: some hosts do not include the traffic in the price of the server, or it is limited. Also, be aware of the traffic included in your subscription, as well as the budget to be expected in the event of an overrun.
Installation costs: Your host is required to tell you the cost of installing and configuring your dedicated server. DMT charge 90 USD for full management of dedicated servers in Pakistan.
Licenses: if you opt for an open-source solution (Debian, Ubuntu, CentOS), in this case, the license fees do not concern you. However, servers including an operating system (Windows Server) or other software (PLESK) will definitely cost you additionally.
Optimizing your server: investing in hard disks or additional memory once again generates more or less significant expenses.
The choice of a package: in the packages offered by the hosts, there is usually a package for technical support. Make sure you opt for a great deal.
As you will have understood, investing in a dedicated server requires, on the one hand, to compare the different offers of the hosts. There are many, but not all of them offer you the same benefits. On the other hand, taking stock of your needs in terms of performance and capacities is essential, as is planning for the long term and considering the growth of your platform. Note that DMTweb hosting offers the majority of offers for the installation costs of its dedicated servers in Pakistan.
About the author
DMTwebhosting.com's Editorial Team prides itself on bringing you the latest web hosting news and the best web hosting articles!
You could also link to the news and articles sections:
http://www.DMTwebhosting.com/blog