Is SSL important? Do I need SSL? Why should I need to wear a seatbelt while driving my car? Do I need to wear goggles when viewing a solar eclipse? The answer is Yes for all three questions.
No matter, whether you own a website or blog in 2022, you must need an SSL. It's that simple. An SSL certificate is no longer a luxury, it's an absolute necessity nowadays.
4 benefits of SSL
Here are the five main benefits of using an SSL certificate.
SSL protects data
SSL certificate provides encryption and protects the communication between server and client. Once it is installed, every bit of information gets encrypted. In simple words, the data is locked and can only be unlocked by the intended recipient (browser or server) because no one else has the key to open it.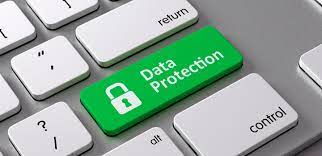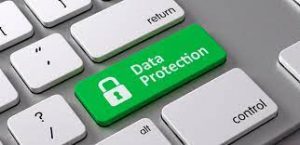 SSL helps the websites with ensured protection against the malicious activities of hackers and skimmers. The sensitive data such as IDs, passwords, credit card numbers get secured with its encryption.  Since SSL converts data into an undecipherable format, hackers' skills prove to be a double-edged sword against the unrivaled encryption technology of SSL.
SSL proves your identity
The second main purpose of an SSL certificate is to authenticate a website. The most important aspect of website security is undoubtedly identity verification. There is no doubt that the Internet is becoming increasingly deceptive. In 2009, a guy drove 400 miles to meet a girl he had met on Facebook, only to discover that he was being scammed by two guys who supported a rival football club. However, not all such stories are funny. It has been seen that people have lost thousands of dollars on fake websites. That is why the SSL installation is quite important.
If you wish to go for encryption on your business or personal website, the certificate will be issued to you after a comprehensive validation process set by an independent third party named Certificate Authority (CA). The verification by CA varies according to the various types of SSL.  Once you have confirmed your identity, your website is assigned a trust score that confirms your integrity. When users see them, they know who they are talking to.
Think of them as verified Twitter accounts. The only difference here is that you have to verify the identity of the website, not the Twitter account. This verification ensures that no fraudster creates a fake site claiming to be yours. Technically, this is called phishing. SSL, no doubt enhances your website reputation and even protects your users from fraud, and makes them feel relaxed that they have landed on a legitimate website.3. Better search engine rankings
In 2014, Google made changes to its algorithm to favor websites with HTTPS. This is evident in various studies carried out by SEO experts around the world. And of course, everyone wants to be on top results of Google.
SSL helps meet PCI/DSS requirements
If you accept payments online, you need to know a thing or two about PCI/DSS requirements. In order to accept online payments, your website needs to be PCI compliant. SSL meets PCI compliance criteria and is even one of the 12 requirements. SSL is now mandatory whether you want it or not.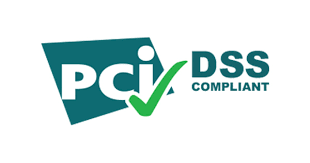 SSL improves customer trust
In addition to encryption and authentication, SSL certificates are also very important from a customer trust perspective. The identifiable characters ensure the users about the data protection due to encryption. And if you've installed OV or EV, they can see your organization's information. When they know you are a legitimate entity, they are much more likely to do business with you or even revisit your website.
Google makes SSL mandatory in 2018
In 2018, Google Inc. has decided to flag those websites which do not have SSL to ensure a safe browsing experience. The world's famous browsers such as Google Chrome and Mozilla Firefox show warning messages for all non-secured websites. In the near future, it is even possible that the website may be blocked from loading in the browser. Whatever website you have, from a personal blog to any shopping portal, encryption is mandatory and failure to comply can result in a loss of visitors, which is not something a website owner would want to face.
Completion
How safe would you feel if your browser warned you that a website was not secure? If you do not have installed SSL on your website, the next version of chrome will keep on showing warnings. Do you want this? Of course, you don't.
So what are you waiting for? Check out our range of specially priced SSL certificates and add an unbeatable level of protection to your website.
About the author
DMTwebhosting.com's Editorial Team prides itself on bringing you the latest web hosting news and the best web hosting articles!
You could also link to the news and articles sections:
http://www.DMTwebhosting.com/blog
https://www.facebook.com/DMThostingOfficial/