In any case, Let's talk about banking, online sales, or any other sites with sensitive data, this makes sense. Internet users are also going less and less on unsecured e-commerce sites. Afterward, we won't tell you the opposite, securing a small showcase site may seem without much interest.
But Google doesn't leave much choice for website owners. In the sense that very soon, the words "not secure" will appear in red in your browser… No wonder, Internet security is one of Google's spearheads.
Neglecting the security of its website can only have a negative impact. The Mozcast site also indicates that 61.5% of sites in Google's results pages are in HTTPS (for 50% in February and 56% in July), which means that the transition has really been underway in recent months.
Nowadays and even more afterward, creating an unsecured website for your company is a bad strategic choice. Because this is the image of your company that we are talking about. If you offer them an unsecured site, you will lose the trust of your users and/or customers.
How to set it up?
To change the access protocol to your site from HTTP to HTTPS, you need what is commonly called an SSL ("Secure Sockets Layer") or TLS ("Transport Layer Security") certificate. SSL and TLS are cryptographic protocols, they are the ones that authenticate and encrypt your data.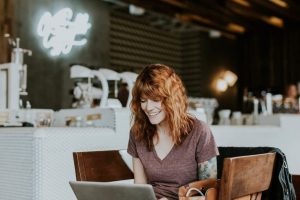 There are therefore several types and at several prices. But rest assured, for small showcase sites and blogs, there is now a free solution: this solution is the new Let's Encrypt certification authority, sponsored by giants like Mozilla, Facebook, etc. Completely sufficient for small sites, this certificate simply needs to be renewed every 3 months (with some hosts like ours, they take care of it, so you don't even have to worry about it). You will therefore only have to pay for the installation if you use a service provider. Be careful, however: if you have an e-commerce site, you must absolutely go for a paid certificate. Why? Because a paid certificate offers a money-back guarantee to the user if they are wronged and lose money on a wrongly authenticated but fraudulent site. It is therefore security for him. The Let's Encrypt authority does not offer any guarantees.
We, therefore, invite you to contact your host or service provider in order to find out about the installation process and/or the offers available. Note that for small sites, it is not very long and complicated to set up. You just need to know a little about the operations to be carried out, in particular in the code.
Think about the safety of your users, it is priceless and they will know how to return it to you!
About the author
DMTwebhosting.com's Editorial Team prides itself on bringing you the latest web hosting news and the best web hosting articles!
You could also link to the news and articles sections:
http://www.DMTwebhosting.com/blog
https://www.facebook.com/DMThostingOfficial/