What is Shopify? You may have watched a YouTube video about setting up an online shop on Shopify. Or your friend keeps talking about Shopify but you're too embarrassed to ask. We will be telling you here the advantages and disadvantages of the Shopify online store in detail.
What is Shopify?
In simple words, Shopify is an eCommerce platform that lets you set up your online or offline store. Bloggers use WordPress. Store owners use Shopify. It allows you to sell both online through your website and in-person through Shopify POS. This e-commerce website builder has features for everyone – beginners and e-commerce experts alike.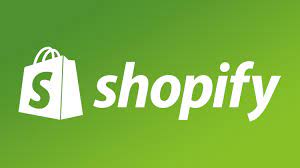 You can test it in the initial 14 days absolutely free trial. During the trial period, you can test all Shopify apps and make your first sale if you work hard. Shopify starts at $9 per month on the Lite plan. But it has been seen that most people take their start with Shopify Basic for $29 monthly. If you've been running a business for a long time, depending on your business needs you may prefer the Shopify, Advanced Shopify, or Shopify Plus plan.
What does Shopify do?
Shopify is the best online platform to start an eCommerce business. When you start an online business, you'll be expected to open a storefront, present products, interact with customers, take payments, and more. Shopify offers all the tools you need to manage each of these activities. Think of the Shopify platform as a facilitator, working to make the process of selling products on the web easier.
What is Shopify Plus?
Big business setups can go for Shopify Plus to enjoy more flexibility. It offers advanced reporting features, higher priority customer support, the ability to handle larger order volumes, and more.
What is Shopify Lite?
Shopify Lite is a flexible plan where you can use your existing website to sell the products. If you have a website that isn't hosted on Shopify, sell with the buy button without hosting Shopify. With the $9 plan, you can also use Messenger chat, sell both online and offline, and send invoices.
What is Shopify POS?
You can sell products offline through Shopify Point of Sales. Shopify POS lets you sell the products in a retail store, trade shows, and pop-up shops. With the POS app, you can accept payments via iPhone, iPad, or Android.
Why Shopify?
Why use Shopify for your eCommerce business? Shopify offers several advantages over other platforms. Here are some of them:
Shopify pros
Detailed Shopify Admin
In the backend of your Shopify store, you'll find a whole host of reports to see the number of orders and features to help you understand how your online store is performing. You can find your best-performing product pages. And you can even see a real-time overview of your site visitors to see where they are in the funnel. Shopify is a comprehensive online retailer tool that allows you to get an in-depth understanding of all your online store data.
Free features
In case, you are developing a new website that may require a paid theme. But Shopify automatically loads a free theme into your store, which you can start customizing as you see fit. This makes Shopify ideal for beginners who want to dive in or play around to see what the possibilities are. You even have the freedom to customize your website to match your brand's style. You can choose free fonts (already installed in your store) or change the color scheme, add your own photos, and much more.
There are also thousands of eCommerce-themed photos to choose from, all taken by Shopify photographers. These free images are available in the Shopify theme section. Another option is to send your products to a professional photography service. On top of all this, you can use various Shopify tools to create a better, more powerful website.
Shopify is in the cloud
When I switched from Woo Commerce to Shopify, my favorite plus was that my website would be on the cloud, not on a server. Anyone who has ever paid for a server knows full well that they crash at the wrong time, causing you to lose a lot of money from downtime. If you use a shared server (which most new entrepreneurs can afford), your kind of have to hope that other sites are not as popular
Everyone has a plan
You'll have to pay for products, marketing costs, a new domain, and, of course, Shopify. But Shopify offers an affordable pricing plan that suits the need of everyone. If you're on a tight budget, you can pay for Shopify Lite for just $9 a month. Even Shopify Plus is offered for white-glove service. You can also switch from one plan to another as your business grows.
Many apps
The Shopify app store literally has an app for almost everything. You are provided with options such as countdown timers, image background removal tools, product search apps, and many more. You will find plenty of free and paid apps simultaneously. Adding an app to your website is optional.
About the author
DMTwebhosting.com's Editorial Team prides itself on bringing you the latest web hosting news and the best web hosting articles!
You could also link to the news and articles sections:
http://www.DMTwebhosting.com/blog
https://www.facebook.com/DMThostingOfficial/