When launching a website, some steps require a little more time and attention than others. One of them is to decide what type of Hosting is best for you. To start, what is website Hosting?
It's easy to think of a website as a unit, but it actually consists of many different files that together make up your online presence. These files are not in the cloud; they are stored on a very real server. A Hosting service is therefore responsible for keeping your files on one of its servers. He can charge monthly or yearly, and some services are even free.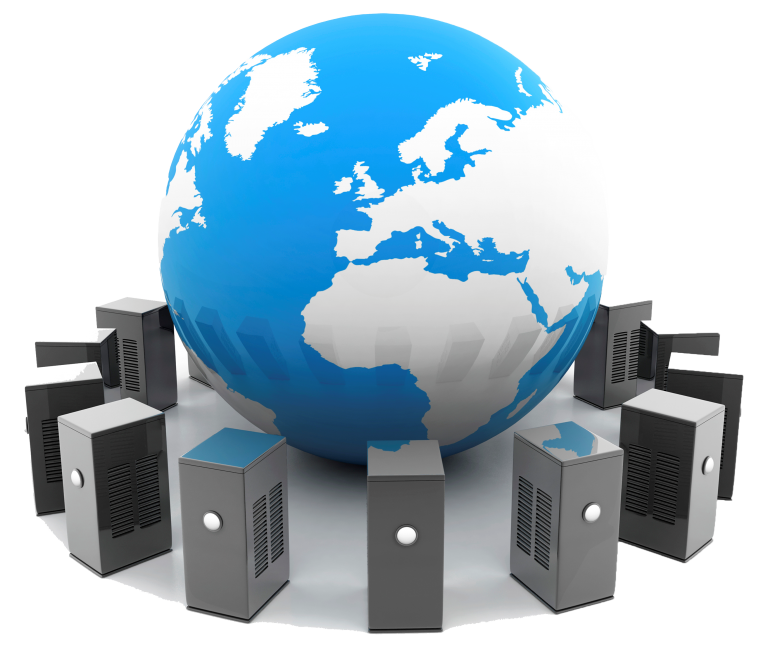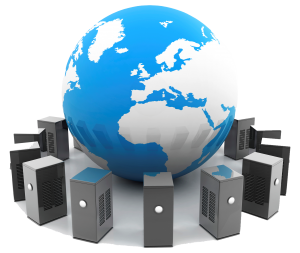 Most Hosting services have a very large number of servers that act as data centers. A web host uses server farms to operate more efficiently. It relies on the following equipment:
An emergency power supply ensuring the stability of the servers, even in the event of an unforeseen event, such as a power failure
High-level security standards, protecting both data centers and sites stored on servers
Customized hardware and support systems to take a flexible approach to server protection and capacity.
Thanks to all these measures, web hosts are able to keep their servers (and therefore your website) online 24/7.
What is the difference between a domain name and a web host?
Technical jargon can be confusing when trying to determine what you need to get started. This is particularly the case for domain names and hosts.
Imagine that your online presence is a home. The Hosting service is the building where your files are stored, while the domain name is its address. Each site, each page is identified by a long series of searchable numbers. These figures refer directly to the IP address of the host of your site, which identifies the required files and displays them on the user's browser.
However, Internet users cannot reasonably be expected to remember endless lists of numbers; this is why the address of your site is represented by a domain name. Typing DMTwebHosting.com is much easier than entering a complex series of numbers every time you want to shop online!
Free Hosting or paid services: what to choose?
When choosing a service for your site, the most important thing is your budget. There are some free Hosting services that will help you get started without draining your bank account, but it is advisable to think about a few questions .
Everyone loves free services, but paid Hosting has the advantage of offering after-sales service. Depending on the type of server chosen, the advice of an expert in the event of a breakdown or security problem may get you out of the rut. For beginners in particular, a paid Hosting service brings very appreciable advantages.
In general, in return, free hosts ask you to display ads on your site. It is an apparently reasonable request, but it can harm your brand image if you decide to use your site to get started in affiliate marketing . For example, ads from a web host could be out of place on a fashion blog.
Free Hosting is also often accompanied by restrictions on the number of pages and bandwidth. Before signing a contract, it is important to read the general conditions of the host, because many free services impose a maximum number of pages. In addition, inadequate bandwidth can result in slow or even impossible loading.
A free Hosting service may suit the simplest sites, but it is important to choose one that will suit the final version of your site. The simplest services are not always the best.
Choosing the right type of Hosting for your site
Many Hosting services are available, and it may seem difficult to make the right choice. Before spending hours comparing the different offers, choose the type of Hosting that best suits you.
Shared Hosting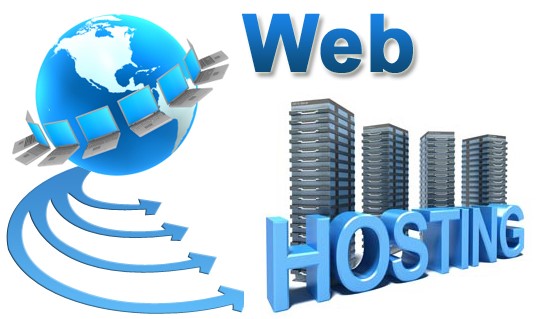 It is the most popular type of Hosting, and also the least expensive. However, it is also often the least reliable . It is therefore important to think about the cost of breakdowns and other problems.
As the name suggests, several customers share the same machine. Their sites are therefore stored on the same drive, with the same server and the same CPU (Central Processing Unit). This is not a problem, unless one of the hosted sites is too popular or overloads the server.
When a user visits your site, the Hosting service displays the required files on their browser. In cases where a site receives exceptional traffic, the host computer may have trouble keeping up; this is where your site may crash . If your site is on the same server as the high traffic site, you may experience an unexplained drop in performance.
Another issue to consider: sharing a host computer can be risky. Despite your determination to use only secure software and to keep your programs up to date, the sites with which you share your host can go wrong.
This can make your site vulnerable to attack, and as you share the same IP address, you risk being accused of neglect if these are questionable or using problematic methods. Your site could be considered malicious and be blocked by firewalls without you knowing why.
Dedicated Hosting
A dedicated server is more expensive, but it gives you significant control. A direct route to the server Hosting your site allows you to install / remove any software , modify the operating system and even change the basic configuration of your site.
The great advantage of a dedicated server is that you don't have to worry about the security and resource management issues of a shared server. However, this gives you certain responsibilities. It's up to you to ensure security protocols and update your software regularly, but as long as you do, your site will be safe on its own island.
In addition, all the resources of the server are yours. You will be able to spot any performance or delay problem and find the source much faster than with a shared server.
Virtual private server
Halfway between a shared server and a dedicated server is the Virtual Private Server (VPS). By choosing this service, you get your own server, but instead of being on a computer, it is purely virtual.
This choice has advantages and disadvantages. A VPS allows you to control your own site, without limits, as if you were using a dedicated server. It's great if you're looking to use client apps. In addition, users generally benefit from a greater share of resources with a VPS. Your site still shares a server, but it usually hosts fewer sites.
However, a virtual server requires certain technical skills; it is therefore not the best solution for beginners . It often has an after-sales service, but it is recommended to start with a slightly simpler system before reviewing your options when you have a little more experience.
Conclusion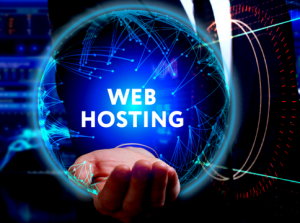 Now that you understand better what Hosting is, you can choose the type of service that works best for you.
Whether you choose a shared, dedicated or virtual private server, don't forget to take advantage of the competition. Be sure to read reviews and articles on the latest deals to get your adventure off to a good start!