Content marketing is the process of attracting new customers by posting original content that is relevant to the target audience. This content can either educate or entertain the audience, but it must be valuable enough that viewers can share it with their friends or link it to their own content.
You can create content in several different styles, depending on the audience you want to reach, including guides to brochures
Blogs
Articles
eBooks
Practical guides
Pictures
Videos
Infographics
The ultimate goal of content marketing is to increase brand awareness while encouraging conversions by showing that you are an experienced and authoritative leader in your field. By building your reputation, you are encouraging customers to return to your website for additional content, and you can continue to inform them while selling them what you have created.
What is social media marketing?
If content marketing strengthens consumer confidence through knowledge, social media marketing strengthens it through interaction. Social media marketers use constant reach through a wide range of social media sites to establish a two-way dialogue in which one party sends a message and the other party responds. Unlike content marketing, consumers have as much control over the relationship as the creator – and maybe more.
While social media has been an effective marketing channel for businesses, it is more than just a forum for promoting sales and special offers. In fact, social media is the place where consumers can discuss the full customer experience, including:
Praise or problems with recent purchases
Compliments or Complaints About a Business
Reflections and opinions on NEWS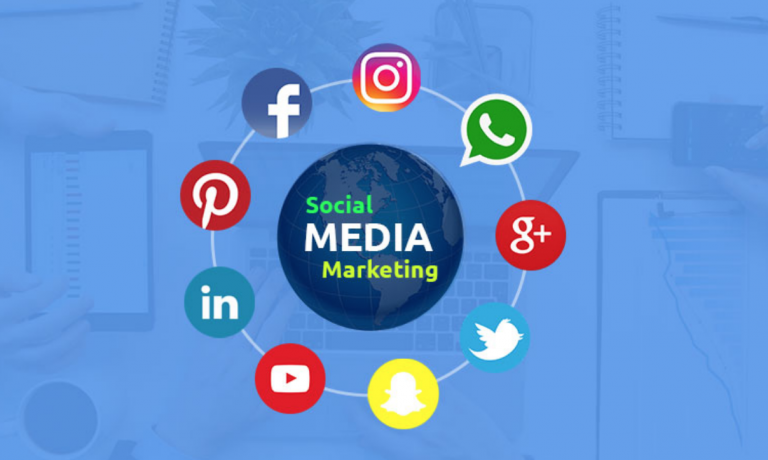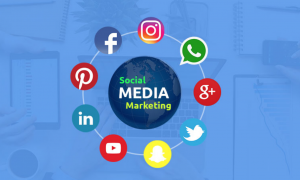 Because people feel free to share what they think on social media, discussions about businesses can be both positive and negative. As a result, business owners are increasingly using these channels to address controversies, answer customer questions and develop a more intimate relationship with their customers. Social media marketing is at the heart of this phenomenon: direct and personalized interaction with your client.
Some of our successes with our customers
We are specialists in search engines and social networks
▸ Increase in website traffic
▸ Increase booking rate on site
▸ Annual occupancy rate
"We measure our success by how we impress our customers. "
SEE HOW WE CAN HELP YOU
Do you want to speak with a specialist? Call us on +92 321 112 6660
What is the most effective marketing strategy?
The essential difference between content marketing and social media marketing comes down to this: Content is what you present to potential customers, and social networks are the places where you interact with them. The simplest solution is to combine your strategies into one and appreciate the results: promote your content through social media, and include social media buttons on your content pages. These two strategies are also very effective in themselves, and you can use either one depending on your business goals.
WHAT THE CONTENT OFFERS
Content marketing tends to be more effective for companies trying to establish themselves as authorities in their respective fields. Sometimes they produce content that speaks to the business itself, such as stories of satisfied customers or new product launches, and other times they can inform customers about products, services, changes in the industry, and more. No matter what you choose, you are working to build a solid reputation in your field.
Internet users are constantly looking for practical guides and other content to answer their most pressing questions. If your content matches these queries – using the same keywords as your customers – potential customers will find it. Also, if they like what they read or watch, they will come back later.
Over time, the content can help attract potential customers to your website, convince them to convert, and even encourage them to promote your brand through informative and quality creations.
WHAT SOCIAL NETWORKS OFFER
In contrast, social media marketing works best if your business is trying to increase engagement and brand loyalty. While content increases loyalty by making your business look smarter, social media increases loyalty by making you appear more responsive, friendlier and more reliable.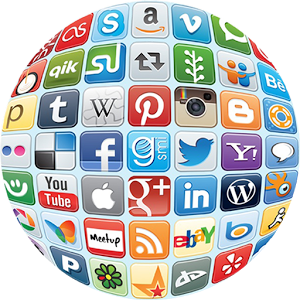 By using sites such as Facebook and Twitter to engage users, your business builds a caring, customer-centric image and gives consumers more confidence that you will give them the experience they want. And consumers aren't the only ones benefiting from social media – it also gives you another channel for sharing content, ideas, thoughts and more. You can even use consumer feedback to modify your content to make it more accessible in the future.
How do you decide?
The idea of ​​content marketing versus social media marketing is a misleading concept because both are necessary to help you grow your business. While it is important to understand the differences between the two, they work wonders together.
For business owners and marketers who already have their plates full, consider hiring a third-party company to take charge of your content and social media marketing efforts.
DMT is a leading content and digital media marketing agency with more than 20 years of collective experience helping our customers grow their businesses. We will create a personalized marketing plan that is made specifically to meet the needs of your business so that your online presence can flourish. By focusing on conversion optimization, we can help you generate new sales leads for your business with high-quality content and exceptional engagement in social media. Contact us today to start working on your social media plan!
Ready to start your local SEO campaigns? Call +92 321 112 6660 or contact us online today to learn more about how DMT is helping top-notch businesses meet their SEO challenges.
Do you want to start using Earned media for your business?
Earned media can be extremely valuable to the marketing strategy of any business, but earning it is often easier said than done. If you want to start using it to reach new customers and develop your brand, DMT can help.
Our talented multimedia team has many years of experience helping our clients build relationships with publishers and site owners. Contact us today to discuss with a strategist how your business can start gaining coverage on other sites to build your brand.
Call +92 321 112 6660 or contact us online today to see how DMT can improve your multimedia strategy.
About the author
DMTwebhosting.com's Editorial Team prides itself on bringing you the latest web hosting news and the best web hosting articles!
You could also link to the news and articles sections: