A shared web hosting package offers everything you need to create and maintain a website. Customers with a shared hosting plan benefit from a cPanel control panel, from which they can manage all their domains. Although you can operate many domains or subdomains from a single shared hosting package, this package does not allow resale.
Reseller hosting is a package designed to allow you to sell web hosting packages to your own customers. In fact, you become the owner of a web hosting company. A DMTwebhosting reseller hosting plan includes cPanel control panels for your customers. As a reseller host, you can use the WHM control panel to manage all your accounts.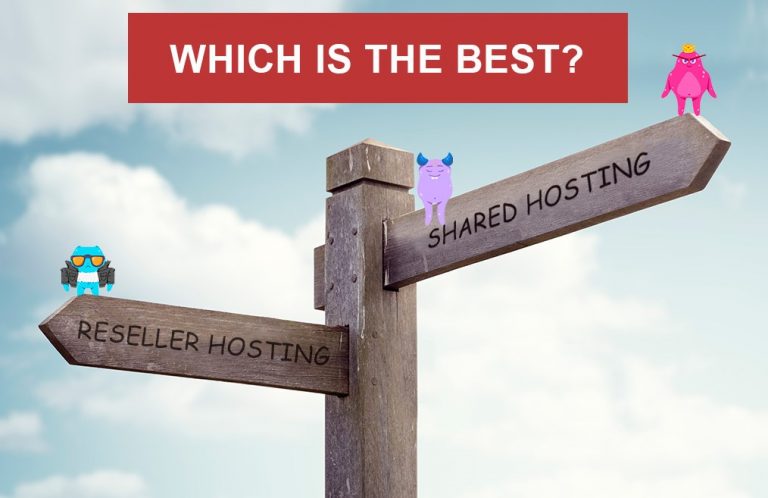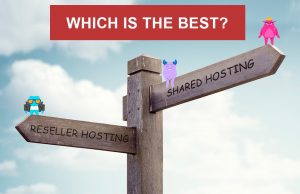 To give life to your website, allow your Internet users to access your pages and your content, and advertise you, it must be available on the internet. For this, you must have it hosted online by a dedicated service, which will register it on a server. Several criteria come into account when you choose your supplier, whether you are an individual or a professional. But as soon as your site reaches certain importance, you will no longer be able to settle for free platforms, and you will then have to choose between shared hosting or dedicated server hosting.
The differences between shared web hosting and dedicated server
Shared hosting: What is that?
This type of web hosting brings together under the same pole several websites at the same time, on the same server. Technical resources are distributed between the different sites according to the number of visitors to their interfaces and their needs. Technical and IT resources are shared and managed by an external party. This makes it possible to offer even to sites of low importance service of excellent quality and thus, to spread a standard of performance across the web. This hosting is used on Linux or Microsoft platforms and allows you to manage a number of options yourself from a personalized interface.
For who?
Shared hosting is particularly suitable for low to medium-sized sites with a regional or national audience or an audience that targets a more specific market segment. In this case, the daily exchanges with the server are less, which is why these websites do not need to have their own servers. If this were the case, a medium-sized site would end up with a huge amount of available resources which it could not even use, since its real needs would be far below, it would be wasteful and the final bill would be unnecessarily high.
The cost
This type of hosting is less expensive than dedicated server hosting, in fact, it uses a large resource base which it distributes between the different sites which it manages according to their specific needs.
Reseller hosting: What is that?
Reseller hosting is the level above shared hosting. It is the regrouping of a set of shared hosting. It is a completely furnished space, which has its own server and which can be divided into several hosting spaces. Its different spaces can then be sold separately to independent website owners or be merged to host a larger site with great influence and high resource requirements.
For who?
This type of hosting is intended for IT technical professionals. For example, you can decide to use all the hosting space you have to host your own professional site if it is particularly heavy and requires a lot of resources, and you manage all aspects of it yourself. But most often this hosting is intended for resale, you divide it into parcels that you sell to different customers, this gives you a lot of freedom. Indeed, you can for example, if you are a website designer, offer a complete service to your customers by creating their entire site, from design to architecture to online publishing and its daily management. You can also just set up your online hosting service company and eventually, you generate income this way.
The cost
Reseller hosting is necessarily more expensive, it is as if you add several shared hosting and therefore several packages to each other. But owning this type of hosting can quickly become profitable, indeed as the name suggests, its main interest is resale. You divide it into several plots of hosting, which you sell to your customers, whose supplier you must and help them manage their space online.
About the author
DMTwebhosting.com's Editorial Team prides itself on bringing you the latest web hosting news and the best web hosting articles!
You could also link to the news and articles sections: