Introduction – What is a live chat?
A live chat or chat box is a tool that can be found on certain websites, such as e-commerce sites, and which makes it easy to initiate a conversation between the Internet user and the site manager or his customer service.
It is a means of communication much appreciated by Internet users because a live chat provides a quick and personalized response while increasing sales of the website in question.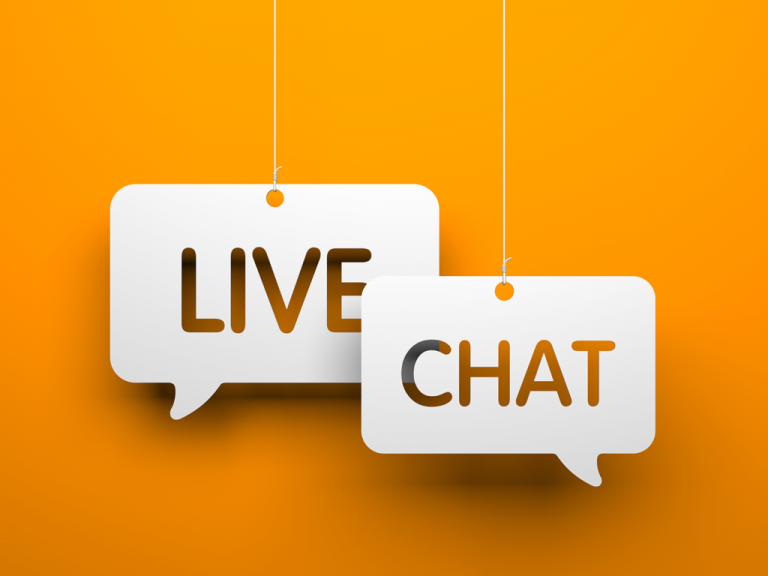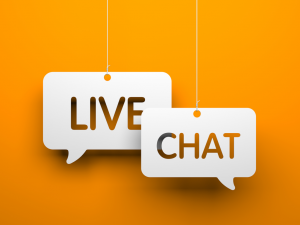 Your website does not yet have a live chat? Discover the 6 advantages that this tool can bring you in your business!
Benefits of live chat – A practical means of communication for your customers
Did you know that live chat is the preferred means of communication for Internet users? Contacting a company via the live chat on its website is much easier and faster for a user.
If sending an email or calling is sometimes more complicated for some people who sometimes will not dare to use these means of communication, live chat immediately seems less engaging.
In addition, with social networks and smartphones, chatting is now part of our daily lives.
Going through a live chat is therefore something familiar for a user where your (potential) client will be able to contact you immediately and will appreciate getting a personalized response to their request.
Benefits of live chat – Significant time savings
It has been proven that 8 out of 10 problems can be solved immediately. Live chat is therefore the ideal solution since it brings speed and immediacy in your communication.
So, instead of having to deal with certain requests by phone or email, you can answer many questions directly via live chat, and simultaneously because a live chat allows you to manage several discussions at the same time.
It is therefore a significant saving of time, for you and your customers, which will save you money in the medium and long term.
Benefits of live chat – A tool that increases your sales
According to a study by the American Marketing Association, it has been shown that having a live chat on your website would increase the conversion rate by at least 20% and that the customers who use your site's live chat are three times more likely to buy one of your products or to use your services.


Being able to get in touch quickly and simply with it will allow you to gain the confidence of the Internet user. Live chat will indeed allow you to advise, guide and reassure him: three undeniable assets that will help the internet user to buy your products or call on your services!
Benefits of live chat – Humanizes your business and makes you accessible
Having a live chat on its website conveys a positive image of your business because it shows that you are interested in the problems and questions of your customers, that you are there to guide them and that their satisfaction is at the heart of your concerns.
Putting this tool in place therefore naturally brings you sympathy capital. At a time when human contact is increasingly de-materialized with the internet, your customers will appreciate all the more being able to interact with a person, which can only be beneficial for your business.
Benefits of live chat – An effective way to improve your website and sales systems
When a user goes through the live chat on your website, he tells you of a difficulty encountered in the moment. Over time, you will therefore be able to gather valuable and instructive information on the questions your customers ask, their difficulties and their expectations.
All this data will therefore allow you to improve your website, your sales systems and your means of communication, or even bring you new ideas on services or products that you will be able to develop and offer to your customers.
Benefits of Live Chat – A Modern Solution That Will Help You Stand Out from Your Competitors
Despite all its advantages, many companies have not yet set up live chat on their website: an error which you can take advantage of and use to effectively set yourself apart from your competitors.
Besides being able to provide a quick response to your customers and increase your sales, having a live chat on its website remains something quite atypical, showing the quality of your website and its modernity, which will positively mark the spirits of your customers.
Conclusion – Do I need a live chat for my website?
If you have an e-commerce business selling or renting products, or a business providing services, it is therefore unnecessary to specify that converting prospects into customers is the number one objective of your company.
Even if having a live chat on your website is not necessarily essential, it remains a feature that can be quickly implemented and an excellent lever to increase your conversation rates and avoid losing certain sales.
In addition, it is also an effective way to develop your sympathy capital with your (potential) customers and above all set yourself apart from your competitors by offering an atypical and modern functionality that will surely attract and retain attention.
About the author
DMTwebhosting.com's Editorial Team prides itself on bringing you the latest web hosting news and the best web hosting articles!
You could also link to the news and articles sections:
http://www.DMTwebhosting.com/blog