SMEs are increasingly considering leasing IT resources through hosting providers rather than buying them and dedicating qualified personnel to maintain them. Others go even further and already use the strength and storage capacity of external servers. Above all, there are two models: the dedicated server and the virtual server. For these two alternatives, the client rents IT resources such as a web space, RAM or a processor to a specialized host, and chooses one of the packages according to the performance he needs, but also to his monthly budget. The differences are based solely on the exclusivity of the hardware components made available. On a virtual server, several client servers share the resources of an efficient and physical machine, which is not the case for the dedicated server for which all the hardware devices are made available to a single client. The latter is unlimited in terms of performance, configuration and security. Because of these advantages, the dedicated server has long been the ideal web hosting model for businesses.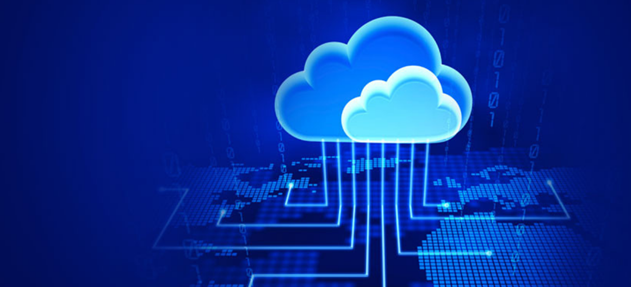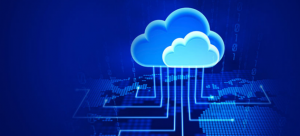 Not all companies want to get involved in expensive, resource-intensive web projects. A dedicated server is not always able to meet the requirements of modern IT projects whose needs are very strong. This is how flexible cloud hosting can unblock the situation. This new concept is based on a cluster of several servers linked to each other which provide IT resources. The advantage over conventional hosting models is obvious. Here are four arguments that will convince you.
Reducing costs
The first advantage of Cloud hosting is the huge cost reduction. Cloud Computing allows you to cover your resource needs on a virtual server whatever your project and this for an attractive price. Investing in personal IT infrastructure is now outdated. Thanks to the Cloud service, customers only pay for what they consume through billing per minute . It differs from conventional web hosting models where costs are fixed even if you barely use your server. In addition, the Cloud generates a reduction in investment in terms of maintenance, repair but also inventory of the IT infrastructure, since a large part of the necessary equipment is made available to a host. Cloud hosting therefore allows small businesses to have large IT resources, which was previously the privilege of large structures. In addition, it facilitates the transition from start-ups to more intensive activities.
Flexibility and adaptability
Cloud hosting allows, via virtualization of IT resources, to immediately adapt to the current needs of a business. Web projects whose number of visitors fluctuate with the seasons are fond of this kind of system. An online store can for example see its traffic increase tenfold in summer and improve the performance of its Cloud server accordingly via its RAM, its processor or its Web space in a few clicks. If a Web project saturates the performance of the dedicated server, a transfer to another machine is inevitable. On the other hand, thanks to cluster-based virtualization, it is possible to add unlimited resources on Cloud servers in an unlimited way . User data is not all housed on the same physical machine but is dispersed over several servers. When the need decreases, the capacity is immediately reduced, thus avoiding unnecessary expenses.
Reduced development cycles
Cloud flexibility is profitable above all for start-ups and development departments of certain large companies. Thanks to the Cloud server, the investment costs of pilot projects remain predictable given that only the necessary resources are taken into account. In addition, new applications can be tested and marketed more quickly. Instead of overloading the IT department with new hardware, Cloud hosting offers developers the possibility of creating their tailor-made services with a test server of their choice. Thanks to Cloud hosting, you benefit from backups via a redundant server architecture. Thus, the stages of development of a Web project remain accessible at all times. The development cycles are thus reduced, this ensures companies not only a competitive advantage but also a reduction in costs.
Data security and availability
Since the resources of a Cloud server are made available to the user through a number of physical machines, the user of the latter benefits from a full range of hardware . What is certain is that user data is saved several times an hour on the server. If a component fails, such as the hard drive, this does not affect data security or the availability of resources. The offshoring of IT services to a professional host has a great advantage for small and medium-sized businesses: it allows them to benefit from technical processes and security procedures that are difficult to achieve for this kind of small structure. For suppliers, this provision of material resources requires legal knowledge. These web hosting providers must continually invest in guaranteeing data security by complying with national law and international standards.
The environment also benefits from Cloud hosting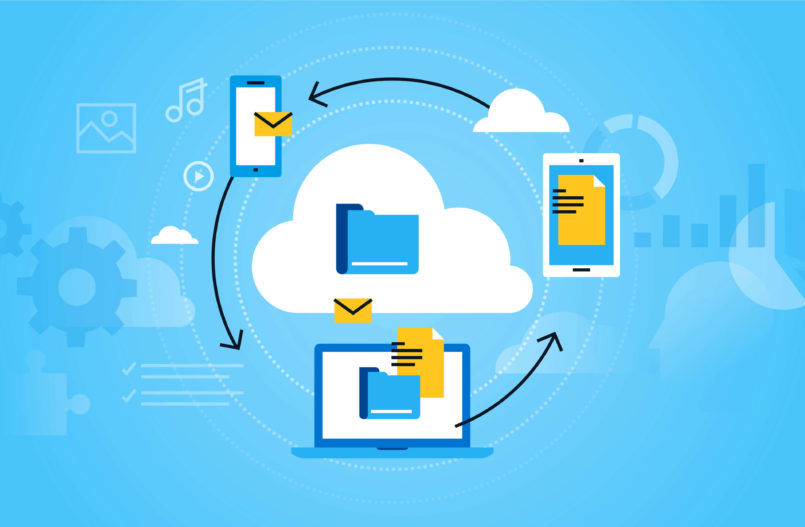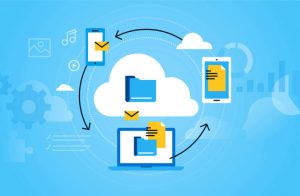 Cloud hosting can bring you a number of advantages, but the environment also benefits from this common use of IT components. The data centers responsible for providing Cloud servers are constantly modernizing their supply of electricity, refrigeration and fire protection. They are more efficient than internal corporate server rooms. Many companies active in hosting also rely on clean energies to power their data centers.