Web hosting reseller
Reseller web hosting is a type of web hosting company in which you buy wholesale hosting services from a large company and "resell" consumer services at a higher cost. In this case, the money you earn will come from the difference between the two prizes.
How to configure a reseller hosting company?
Choose a reseller service that meets the needs and standards of your niche. For example, if your niche is WordPress, then your reseller service should have extensive support and software for installing and maintaining WordPress.
Buy a reseller hosting package. The plan you choose can be as big or small as you want, but keep in mind that you can always grow once you have real customers.
Build your website around the API (Applications Programming Interface) of the reseller company and integrate the billing system provided or your own billing system; determine what services you can offer and what services you should offer.
Home server
Entrance cost: A or B are two viable options, as required.
A) Around $100 for a used blade server and chassis, $80 per month for maintenance, power and independent customer support staff, and $80 per month for bandwidth. As well as a lot of time and expertise.
B) Around $300 in total for a PC server configuration with a 2.5 GHz dual-core processor, a 1 TB hard drive and 4 GB of RAM.
The second option that a startup hosting company is the home server. This option is for more technologically savvy business owners who want the freedom to manage their own server. Let's look at the basics of setting up and operating a server at home.
Computer equipment (Option A):
Your home server can take many forms. The simplest configuration can be any machine with a 2.5 GHz dual-core processor (Intel i3), a 1 TB hard drive and 4 GB of RAM, to ensure the proper functioning of a hundred sites Web during rush hour. You can even use your own computer for this purpose! However, depending on the type and age of the computer used, this guide recommends that you buy or build a new machine. Old computers are not reliable, they are slower and can become extremely noisy during maximum processor load.
Your installation would also need a stable, high-speed Internet connection, power, and cooling. This guide recommends placing your server in a discreet location with a wired connection (such as a basement), so that the daily operation of your server is not disturbed by pedestrian traffic in your home.
Computer equipment (Option B):
Alternatively, if you think you have a greater need for computing power density in a smaller space, you can configure a blade server. The blades are modular servers stripped of the basics, ensuring a higher density calculation with a lower input power. The blade servers are assembled with a chassis that can contain between 2 and 14 blades. The blades themselves are located inside the chassis, which contains a management unit that provides access to each blade and network storage connections for each blade.
Each blade is its own server with multiple cores and hard drives, but the installation may have a shared storage system. Unlike an ordinary computer, the entire chassis needs only a mouse, keyboard, video screen, and network connection.
Software
You have the choice between a Unix / Linux based system and a Windows based system. Each has its own advantages and disadvantages; the differences are mainly technical. However, a Unix / Linux-based system uses far fewer resources.
Internet connection
Home servers present a unique challenge for the owner of the web hosting business: the Internet connection. First, the majority of ISPs or broadband providers do not allow their users to host public websites on their network.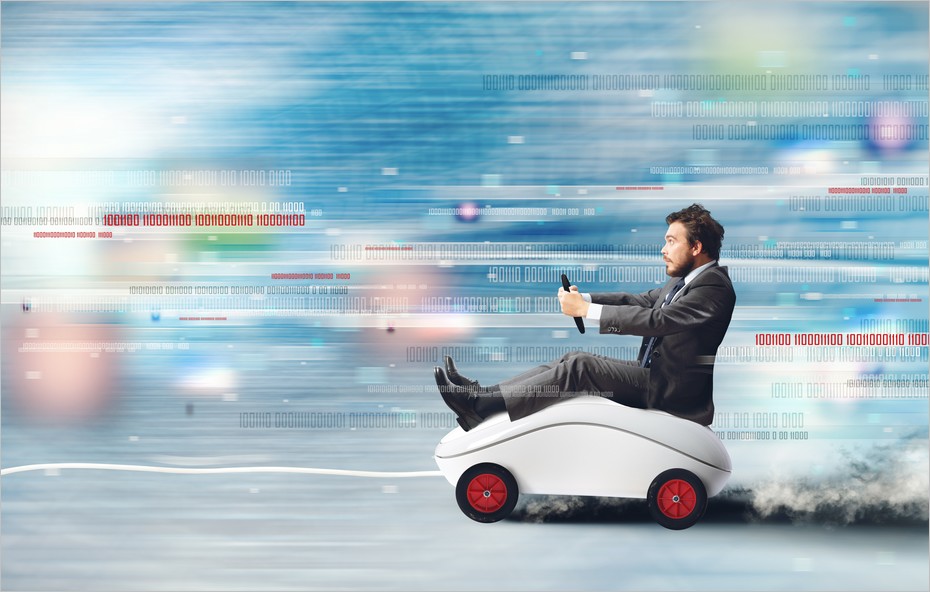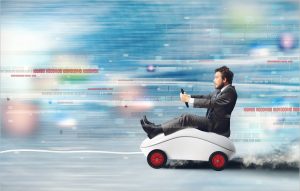 We recommend that you thoroughly research the terms of use of your own Internet provider and only configure a server at home if your ISP explicitly authorizes hosting of websites. If not, you have the choice of contacting your ISP to develop a special service package to meet your business needs, or to find another ISP that authorizes hosting.
Steps to configure a home server
Contact your ISP and negotiate a package in which they agree to unblock the ports required for hosting, and request a static IP address instead of the dynamic one they usually provide
Find and buy a server, blade or simple PC configuration according to your needs
Configure it in your home, making sure the server is accessible with a stable wired Internet connection
Find and configure the required operating system and server software
Link your server to your already designed website and decide which services you will offer
Promote Your Hosting Business with Online Marketing
Data center colocation
A colocation center is a large commercial data center that rents equipment, space and bandwidth to users and businesses. In the world of web hosting, renting a data center means taking advantage of the economies of scale of the colocation center, which reduces availability costs, keeps redundant systems and operating costs. Colocation services are common ground between building your private data center (in this case, a home server) and visiting the reseller. Renting a data center guarantees immediate scalability, almost 100% availability, security and professional technical support. It also gives you complete control over the configuration of the physical server, its data, and the software installed on the server.
The installations
If you have chosen the route of the reseller, you can ignore this section! The advantage of being a reseller is that you don't need the technical know-how to configure a server.
Operating system
The operating system is the backbone of your server and there are only two main choices: Windows or Linux.
The biggest advantage of Linux is its freedom and versatility. Linux OSes are free and most of the software you need for hosting is open source. Administration is definitely more difficult for anyone who's used to Windows, but it's not a big leap. Linux servers are much more popular than Windows.
Windows, on the other hand, offers familiarity and ease of use in return for the high startup cost associated with the software license.
Hosting of the control panel and automation software
Although there are many types of software for web hosting control panels, this guide will focus on cPanel for Linux and Plesk for Windows. Both of these software is subscription based, payable monthly or annually.
cPanel also contains WHM (Web Host Manager), their own integrated software to run and maintain your servers. Each service has a detailed installation guide on their websites.
Billing software
A good, smooth and easy-to-use billing system is absolutely crucial for the beginner web host. An automated billing system like WHMCS (http://www.whmcs.com) will include account management, domain management and support ticket features essential to the success of your hosting business.
What products and services will you offer?
Now that you've figured out how to set up and operate your new hosting company, it's time to explore the wide variety of services you can offer. We will look at four different service options:
Shared hosting
Shared hosting is the idea of ​​putting many websites on one server. This remains the most cost-effective and popular hosting option. By putting up to 2,500 websites on a server, the host is able to distribute the operating costs of this server among all users. This allows the web host to charge very little, sometimes as little as $0.99 / month and still remains profitable. The shared hosting service will have system administration to distribute storage space and bandwidth among all users on a server. Maintenance and daily maintenance are also shared.
Shared hosting is the most basic form of hosting, where you, as a web host, provide and install all server and end user software. All the user has to do is pay a monthly subscription and access their cPanel (or Plesk for a Windows server) to download their website. Often, the shared service will have many benefits for the technologically inept user, such as WordPress installers, drag-and-drop website builders, and basic technical support.
Cloud hosting
Cloud hosting is the acquisition of IT resources from a cloud computing supplier or installation to host data, services and / or solutions.
This hosting is an infrastructure as a service (IaaaS) model that provides a suite of remote / virtual services. These services are provided on demand and hosted on a cloud computing infrastructure.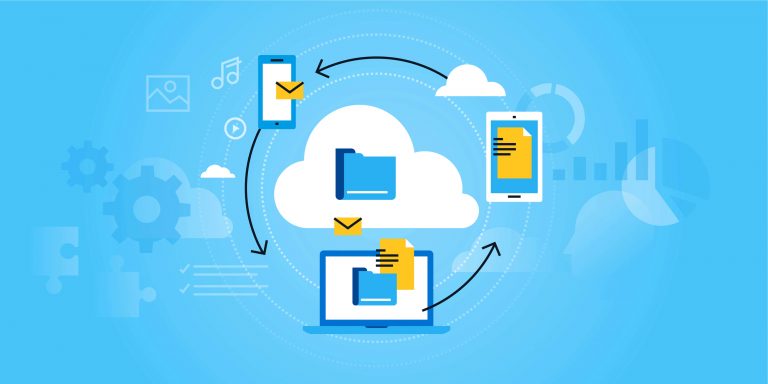 Cloud hosting mainly refers to the use of virtual hardware, network, storage and composite solutions from a cloud provider. It is made possible by virtualization, whereby all the computing capacity of an infrastructure or a data center is distributed and delivered simultaneously to several users. The user uses the underlying infrastructure to host their own applications, services and data. For example, a physical server can be virtualized and consolidated to host multiple cloud servers, all sharing the processor, memory, storage, network, and other resources.
It offers untapped flexibility in scaling hosted resources. In addition, cloud hosting can also combine the capacity of multiple servers to provide a single server also hosted in the cloud. Some of the cloud hosted solutions are servers, desktops, cloud storage and more.
VPS hosting
A Virtual Private Server is a virtual machine with its own operating system installation. This allows the user to control every aspect of the hosting, apart from the hardware itself, much more freedom than shared hosting. For example, your client can install any software with a VPS hosting package. A VPS is functionally equivalent to a dedicated server, and it is much easier to create and configure because it is software-based. A VPS server is created by dividing a single server into several virtual servers. This makes a VPS significantly cheaper to use than a dedicated server, and you can pass the savings on to the client.
VPS can be offered as a managed or unmanaged service. In an unmanaged VPS, the client has access to the system and is then left with their own devices, while a managed VPS is accessible in the same way as a shared hosting package, via the control panel.
Dedicated server
A dedicated server is a server fully leased to a client for web hosting purposes. Users and organizations that use dedicated servers have full control over the servers, including the choice of operating system, hardware and software.
Like a VPS, the host has the option of managing the server instead of allowing the client to do so. A dedicated server has increased freedom and stability and is typically used for high traffic websites.
Customer Service
Perhaps one of the most important aspects of hosting is the benefits you will get by providing excellent support and service. In a saturated market, it can be difficult to distinguish your business from thousands of others on the Internet. Often the best marketing is word of mouth, and that can only come from hundreds of satisfied customers. If your customer service is exceptional, this information will spread. Of course, a history of poor service also spreads.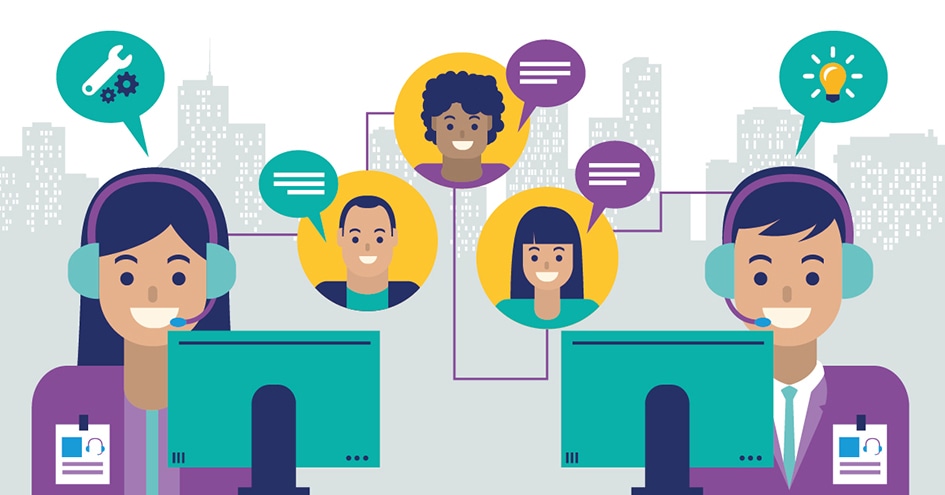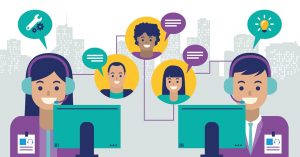 Customer service begins the moment the potential customer arrives at your website. Support must be available in the form of a free call or a live chat at the click of a button. You should be prepared to spend many hours editing your website to make it user-friendly. Your payment process must be streamlined and secure. Once the customer is registered for a hosting package, it is a good idea to send an email with registration details, payment and configuration information, as well as the email address and phone number of the support. of installation.
A customer may call two or three times during the first few months of service, and your support staff should be ready to answer any questions they may have.
Money Back
On the insurance side, most hosting companies offer a 30 days money back guarantee – and so should your company. Prepare to lose a small number of customers after the first 30 days; this is common even for the best host. . With luck and effort on your part, the remaining customers will be loyal to your business for many years to come.
Conclusion
We hope you enjoyed reading this guide and that it inspires you. As mentioned at the beginning of the guide, starting a hosting business requires a significant time commitment. But if you are motivated and have the right skills, you can start a web hosting business that will be a source of ongoing income. Good luck!
About the author
DMTwebhosting.com's Editorial Team prides itself on bringing you the latest web hosting news and the best web hosting articles!
You could also link to the news and articles sections: