If you read these lines, you probably already know that having a good loading speed is important. But why exactly? Roughly speaking, there are 6 main reasons.
# 1 This is the first impression your visitors have
The speed of loading plays an important role in the formation of first impressions. If you want to make a good impression but the new visitor has to wait 5 seconds for the page to fully load … you are off to a bad start! Conversely, if your website loads almost instantly, you create an excellent impression. It's pure psychology: we consider sites that load quickly as more reliable and more professional than the others. Speed ​​is naturally associated with efficiency and confidence.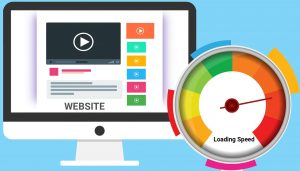 The slow loading, you will understand, creates the opposite effect. And when you create a mixed or even negative first impression, it is difficult to change the judgment of visitors. There are lots of studies that demonstrate the importance of website loading speed.  79% of online shoppers say they don't return to a site that does not load well. In other words, you will not have a second chance! Not optimizing the speed of your site is foolishly depriving yourself of part of your target clientele.
# 2 Internet users expect fast loading speeds
In terms of loading speed, the expectations of Internet users are high, the bar has become very high. In the era of 4G and fiber, we are less and less tolerant and patient when a page does not open within 2 or 3 seconds. Our standards have increased over time. Today, a site whose page's load in more than 3 seconds is a site perceived as slow. And overall, the acceptability threshold is even lower on mobile. Mobile users are even more ruthless.
# 3 User experience
We have written a lot about user experience or UX. It is a cardinal notion on the web. The user experience is the general feeling or the general judgment that your visitors have of your website following their interactions with it. Today, UX is one of the most powerful elements of differentiation. There are many factors that contribute to qualifying the user experience: the quality of the design of your site, the fluidity of navigation, reinsurance, the richness of your product sheets if you have an ecommerce site, etc.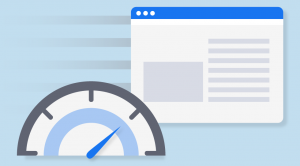 But, more generally, your user experience is good if your website visitors find what they are looking for easily … and if they find it quickly. Having a good loading speed is therefore essential for the user experience.
# 4 Site slowness causes conversions to be lost
40% of your visitors will leave your website if your pages take more than 3 seconds to load. Suppose you have 100,000 unique visitors per month. If your site takes 4 seconds to load, you suddenly lose 40,000 potential customers! A slow site causes visitors to lose, but it also and above all causes potential customers to lose … and therefore turnover. It is not theory. Amazon has calculated that a drop of 1 second in the loading speed of its platform would result in a loss of $ 1.6 billion. And Amazon is a well-known company, of which everyone knows the value proposition. Imagine the effects it would have on YOUR business.
# 5 The long-term impacts of the slowness of a website
We have just seen that having a slow site has an immediate impact on your website: it generates loss of visitors. You immediately lose almost half of your potential clientele. But there is also a long-term effect. Having a slow site gradually slows down your natural growth and reduces word of mouth.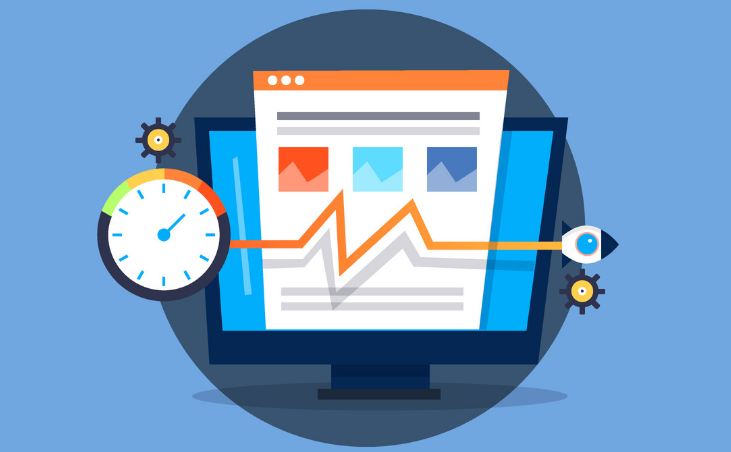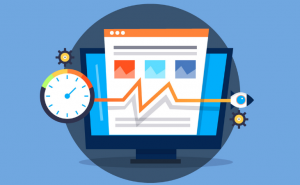 Your customers, in the long run, will end up no longer recommending your website because of the disastrous (or, at least, bad) experience that your website offers. The other websites will end up not recommending you, by not back linking you anymore. The slow loading degrades a website. In the long term, this can have a huge impact on your brand image.
# 6 Loading speed has a real SEO impact
Google is constantly striving to improve the user experience of Internet users who use its search engine. It regularly updates its algorithms to improve the relevance of the results offered. The loading speed of sites is a criterion taken into account by Google in its way of referencing web pages. Google representatives have made it clear, this is not an assumption. Obviously, this is only one criterion among others. And surely not the most important. A very relevant page on a subject but slow to load will always be better referenced than a page faster to load but with poor content. Despite everything, this is an argument that weighs when you know the importance of SEO on the visibility of a website.
Source website: https://www.dmtwebhosting.com