DEFINITION OF VPS WEBSITE HOSTING
A VPS is a server that is partitioned to have its own operating system, its own disk space, and its own bandwidth. This means that a physical server that resides in a data center is used to host VPS. This server is divided into several spaces that create their own virtual server. The account holder who is placed on the virtual server sees only his virtual environment and can either restart his server or use it as his own dedicated server.
Space acts like a dedicated server but is actually part of a physical server. It behaves like a dedicated server. It is therefore a good interim solution for sites that may need a dedicated server in the future, but which are not yet ready to have one. VPS hosting is a bridge between shared hosting and dedicated hosting. Do not hesitate to check the most affordable price of cheap VPS hosting in dmtwebhosting.com
WHO USES VPS HOSTING?
VPS hosting allows more control over the environment compared to shared hosting. Even if we don't need all the system resources that are allocated to us by a VPS and by a shared environment, the increased control compensates for the additional cost. DMT Web hosting is the only trusted and reliable host where you can buy cheap VPS hosting services.

For people wishing to have dedicated hosting, but who do not have the necessary technological knowledge, VPS hosting is a good place to start. This allows account holders to try it out and increase their skills without committing to overspending.
ADVANTAGES AND DISADVANTAGES
Root access
Each VPS comes with access to the root (root) complete. This means that you can orchestrate whatever your VPS hosting platform needs to do. Update and install the software you want, when you want it. Need a quick restart? No problem!
Scalable
Thanks to your online marketing and SEO optimization efforts, the popularity of your website will surely increase. You will, therefore, need more resources to meet the demand.
A VPS host in the cloud allows you to add resources when you need them (for example during peak traffic hours). These resources will be deleted when you no longer need them.
High security
Shared hosting can accommodate hundreds or even thousands of accounts. Your websites, or those of your customers, may be affected by other websites sharing the server. Usually, this puts sites at a higher risk of viruses or attacks.
By purchasing a virtual server, you take control of your security and eliminate the threat that other users pose to your platform. Your security measures can be as strict or relaxed as necessary to protect your data.
Affordable price
You might be thinking that you won't have the financial means to afford a VPS hosting plan that offers all of the aforementioned benefits. In fact, renting a virtual private server costs a lot less than you might think.
The scalability of VPS allows you to choose how much you spend based on how many nodes you choose to employ.
Choice of OS
Whether you prefer Linux or Windows distributions, which operating system you use on your VPS is up to you.
Red Hat, CentOS, Ubuntu, you name it, you will get it. A VPS gives you the freedom to choose the tools and operating systems you need to be successful.
24/7 assistance
Virtual private server hosting plans often come with premium service.
Whether you need help early in the morning or late at night, your technical support is here to answer all of your questions.
Some disadvantages
VPS hosting is, in theory, a great way to benefit from the services of a dedicated server but without the associated cost. However, some potential problems can arise. The main downside is that it is more expensive than shared hosting. For sites that don't require a dedicated hosting service, the cost can be prohibitive. While not as expensive as dedicated hosting, it is often much more expensive than shared hosting.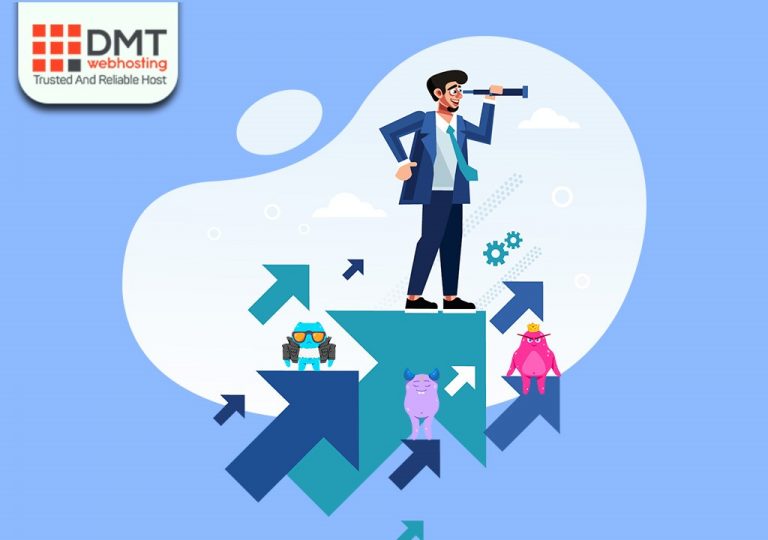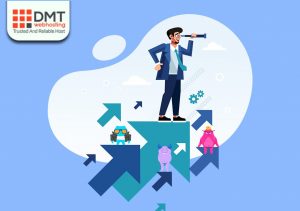 Some web servers offer VPS hosting but do not allocate resources correctly. This can cause problems if a site is using its resources at high levels. The reason is that the host may have overestimated their space, based on the likelihood that each account on the physical server is not using its allocated resource pool. You can confidently buy cheap VPS hosting from DMT web hosting in Pakistan. However, if the reserves are used, it can cause problems that will affect all other sites hosted on the server. One way to remedy this is to find out how many virtual accounts are on the server at the same time.
About the author
DMTwebhosting.com's Editorial Team prides itself on bringing you the latest web hosting news and the best web hosting articles!
You could also link to the news and articles sections:
http://www.DMTwebhosting.com/blog