Have you decided to implement an SEO strategy for your site? You should certainly know that certain techniques present no risk while others are strongly discouraged. In this case, know that the border between white hat and black hat can be thinner than it seems. Do you know how to recognize dangerous techniques? Let's talk about some of them.
CREATING DOORWAY PAGES
When creating your website, you will initially plan a number of pages. And if you're running an SEO strategy, you're likely going to choose a number of keywords. Ideally, a page will then be optimized for a keyword or search intent. However, this technique taken to excess is highly dangerous.
For example, you may want to position your site on a keyword and in several cities. To take an example, it can be carpenter + Lahore, carpenter + Karachi, carpenter + Islamabad, etc. Thus, you may be tempted to create as many pages as there are cities on which you want your site to appear. Each page would, therefore, be optimized on the carpenter + the chosen city.
If this is done on a large scale, then Google could think of it as doorway pages. If your content remains similar from page to page, the risk would be that much greater.
For information, according to Google, "Satellites are pages or sites created for optimal ranking in search results in response to specific queries."
If your pages are considered satellite, you risk a manual penalty and therefore having all your pages deindexed.
OVER-OPTIMIZATION OF CONTENT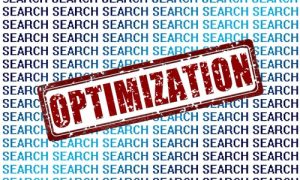 Then, to position a page on a keyword, you will certainly optimize the content. Here, you have to know the difference between optimization and over-optimization. In this case, repeating the chosen keyword too often is particularly dangerous. To avoid any penalty, you must then keep a reasonable repetition percentage or density. More exactly, if it remains below 3%, you will run no risk. By consulting the search results, however, you may see pages, which rise to more than 7% density. If they are classified today in the first results, there is nothing to certify that they will retain this positioning over time.
AGGRESSIVE NETLINKING
You know it: net linking is one of the pillars of SEO. In other words, the number of links a site receives affects its ranking. On this basis, some are tempted to create thousands of links, regardless of their quality. However, if the quantity is important, the quality is more so. In this case, falling into the trap of easy links is risky. This can lead to having toxic links to its site, or considered artificial. In this case, certain penalties could fall on your site in the future.
WHAT TO DO IN THE EVENT OF A SANCTION?
If you have taken a sanction, know that it can be worked out! The worst would be a manual sanction. And even then you can get out of it. To do this, Google Search Console will be your ally. In this case, this tool will tell you the reason for the sanction. Once this is known, you will need to make the necessary on-site or off-site changes and resubmit your site to Google.
For example, if your content is over-optimized, you will need to decrease its optimization level for all affected pages. If your site contains doorway pages, you will need to un-publish them all and then resubmit your site. Finally, if your site has toxic or unnatural links, you will need to disavow them.
Of course, there are many other techniques that flourish with the dark side of SEO. However, in general, a good rule to follow would be never to go overboard.
About the author
DMTwebhosting.com's Editorial Team prides itself on bringing you the latest web hosting news and the best web hosting articles!
You could also link to the news and articles sections: