For the layman, email is generally associated with major providers such as Google or Yahoo, as it is free and virtually unlimited in terms of storage.
However, businesses often have different requirements and it is generally a good idea to turn to a corporate email hosting service.
Although there are free versions available with many hosting companies, many companies take advantage of the flexibility and power of professional email services. Professional email hosting generally implies that emails are managed by a separate or dedicated email server.
How email hosting works
The basics of corporate email hosting are not very complex. Email hosting is actually a very generic term and simply indicates which service hosts your emails. DMT web hosting, for example, can also be considered email hosting.
However, for the purposes of this article, we will assume that you are considering hosting your own emails. This means that you will have total control over your emails, from creating addresses to managing their management, including their location.
When an email is sent to you, it contains various details, including your email address. Based on this address, mail is then sent to a storage space where it is configured to go. Once it's there, you can open it and read it anytime you want.
If you have purchased a web hosting plan, it is usually very likely that email hosting service will be integrated into your web hosting plan. If not, you will need to find email hosting packages before you can use custom domains for your email.
A personalized email address will look like this:
Why do you need corporate email hosting?
When I use the term professional email hosting, I'm really referring to using a custom domain for your email. There are many reasons for this, ranging from professionalism to data security. From a business perspective, the costs are not prohibitive and the benefits far outweigh these costs.
Using a custom domain will let your customers know exactly who they are dealing with. Since the domain belongs to you and is managed, it would be difficult for someone to present themselves as belonging to your company.
Let's look at two scenarios in which one company uses professional email hosting while the other uses free email service.
In the case of Company, A, anyone can actually register for this email address as long as it is still available.
Company B's email will, however, be unique to you, the domain owner. Company B's email address also reflects the company's professionalism and dedication to its business.
2- Data security
By hosting your own business emails, you have full control over the behavior of emails sent to you. For example, if you work in a company subject to certain regulations such as data localization , you may need to store your email on servers located in specific locations.
3 – Assistance
Businesses today tend to communicate strongly by email. It is likely that some of these emails contain important information such as billing, contracts, etc. By using your own email hosting, you will be better equipped to deal with scenarios that may arise from email problems.
Lost or corrupted emails can have a big impact on your business, and the assistance provided with hosting professional emails can be invaluable.
What makes good email hosting?
Many of the features that a good web host should also be present in a good email host. Among these characteristics, reliability and flexibility should be at the top of the list. Other factors include:
security
As a business, your customers must be able to trust the integrity of your business. They give you confidential information, such as names, e-mail addresses and possibly financial data. Securing your email is important and you should look for built-in features such as data security, anti-malware, spam, etc. in an email host.
Accessibility
We often check our emails via different platforms, it can become easy to forget that each of them may require different configurations. When looking for an email hosting provider, make sure you have access to web, POP, and IMAP email.
Webmail allows you to use a web-based email client, which is very convenient. IMAP allows you to read your email from any device without having to download it. POP, on the other hand, requires that you download your emails before reading them.
Without blacklist
Having your IP address blacklisted is a sure way of seeing your business activities (especially those related to the customer!) Stop quickly. This can be a major problem, as your IP is blacklisted. It takes time and effort to restore it. Avoid email hosts that have a reputation for blacklisted customers, as you could end up with a recycled IP address and already on a blacklist.
Where to host your personalized email accounts?
1- Group hosting (Email + Website)
A grouped email hosting is an email hosting provided with your web hosting account (hence the term "grouped"). Depending on your needs, this can be very useful, because you don't need to manage your emails on a separate account or pay extra for hosting your emails.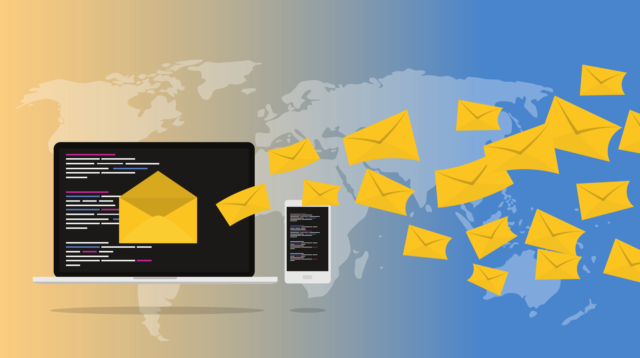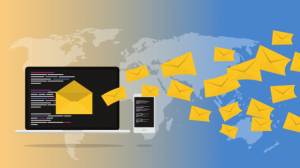 However, group messaging hosting is often limited in space by the overall capacity of your web hosting account. Most offers allocate a unique amount of shared space between your email and your web hosting. Besides the space, you also share the amount of bandwidth allocated to your account.
The advantages – Easy to install, inexpensive, host several small email accounts at a price.
Disadvantages – Limited features and storage. Not for large companies.
2 – Dedicated messaging hosting
If you need email hosting for more accounts or are looking for improved email-related features, dedicated email hosting may be the solution for you. Dedicated email hosting does not necessarily mean that you need to have a full email server for your own use, but it does mean that the account is for email processing only.
You will get a defined amount of space and bandwidth for your account, separate from your web hosting. Many dedicated email hosts also provide advanced features such as additional protection, automated smartphone synchronization, etc. The downside is that you will have to pay extra for your email compared to a package.
The Benefits – Easy to install, advanced features, host multiple small email accounts at one price.
Disadvantages – Higher cost compared to the bundled option
Best dedicated email hosting service? Not all web hosting companies offer dedicated email hosting plans, but as an example, you'll find clear examples of a good address dedicated email hosting service DMTwebhosting.
3 – Enterprise solutions
Some service providers such as Google and Microsoft have email hosting solutions such as G Suite and Microsoft 365 Business. These are easy-to-use and powerful dedicated messaging services, but must be managed separately from your hosting, even if they can use your personalized domain name.
The downside is that the services may cost a little more as the number of your employees increases. For example, G Suite might only cost X $ 5.40 for a basic plan, but that's the price to pay per user per month.
Benefits – Easy to install, powerful features.
Disadvantages – Additional administrative work. Expensive – additional cost for additional email accounts.
Popular corporate messaging solutions? Google Suite and Microsoft 365 Business.
Best Small Business Email Hosting Providers
Small businesses usually have more basic requirements for email hosting. In this scenario, I would highly recommend hosting group emails as it has distinct advantages for small businesses, including: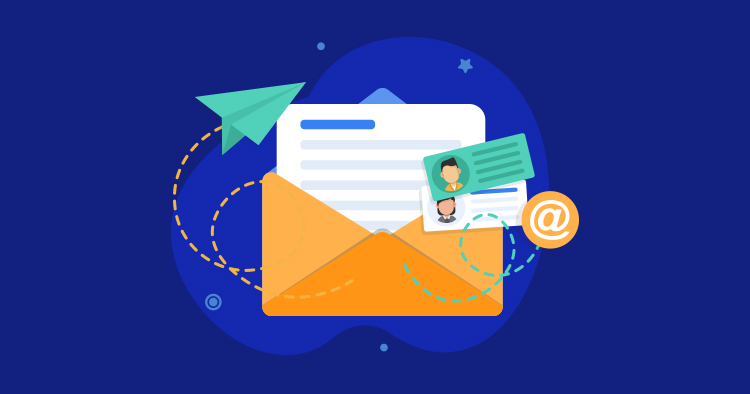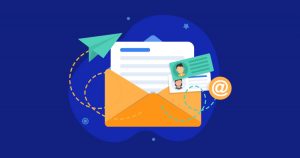 Price – The cost of hosting the email is integrated into the package, so there are no additional overheads to take into account. The price is "all inclusive" for web hosting, email and any other functionality offered by the hosting provider!
Ease of use – In many cases, managing grouped emails can be as simple as adding the desired email addresses. More complex things such as MX and SPF records can be referred to the technical support staff of your hosting provider. They will be happy to help you get things in place.