Creating and hosting a website is now within everyone's reach. Hundreds of millions of people around the world have crossed the threshold. This is an inexpensive and relatively easy project, provided however that you take the time to carry out a certain number of steps in order, and to proceed with enormous rigor.
After finding the idea for your website and thinking about its final aspect, you will need to move on to practice, which turns out to be quite technical, although it is however very affordable. The first step will be to host and install your website, which will take no more than an hour.
The steps before hosting a website
First, before moving on to hosting your website itself, you will have to follow a clear process without which your project would have no chance of seeing the light of day. We will tell you all about these steps before hosting a website in order to prepare you for putting your site online.
The choice of Hosting offer
First of all, depending on the nature of your project, you will need to find the hosting offer that best suits it. Concretely, you will have to choose mainly between shared hosting or a private server. To give you an idea, shared hosting is suitable for small or medium-sized websites on which you do not plan to offer resource-intensive features. Dedicated servers meanwhile will allow you to create a website entirely in your image without technological limits.
The choice of host
Then comes the time to choose the host with whom you subscribe to a web hosting package. In this area, you will be spoiled for choice. On DMTwebhosting.com, we have listed for you some of the best providers of the moment. Remember to compare prices but also services to find the offer that best matches your needs. As you will see, the web hosts are very numerous and their offers seem to be more or less identical. However, despite these appearances, they are absolutely not.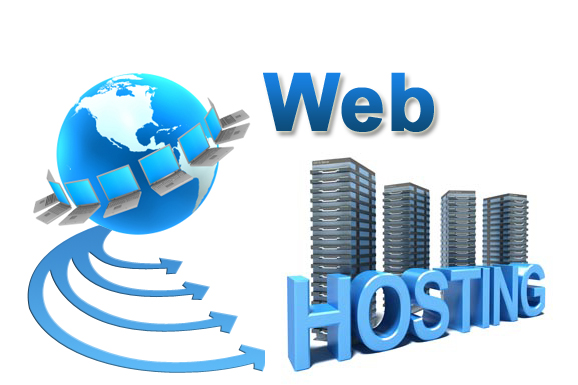 Each provider offers different hosting technologies. For example, your site could be hosted in the cloud or on a physical server. But the power of the processors or the disk space allocated to you are all characteristics to watch very closely. Do not hesitate to carry out a very in-depth study of these different hosts because your satisfaction will depend very directly on it. It is best to find the right web host from the start, which will save you a lot of trouble later. Indeed, in the event that your satisfaction does not meet your expectations, you should change your host, which would involve many administrative and technical procedures which could make you lose a lot of time, and which also require knowledge.
The purchase of the domain name
Finally, the last step will be to choose and purchase your domain name. For this, you can use a domain name seller, called Registrar. However, you will have to pay extra to transfer this domain name to your web host. It is therefore best to buy your domain name directly from your host. Very often, it is offered to you when you subscribe to a package. You will therefore realize significant savings before you even start working on your site. Of course, you can only buy your domain name if it is available for sale. That is to say on the only condition that nobody owns it or that the owner agrees to sell it to you.
Once these previous steps have been completed, all you have to do is get down to business. For that, no particular knowledge is necessary if you proceed as follows, and that you keep on hand the various information that will have sent to you by your web host.
Login credentials
When you have subscribed to a web hosting offer, your provider will send you various documents. These include the identifiers allowing access to your server. So find the address of the ftp server (ftp.DMTwebhosting.com), the login and password to access the server. Keep them preciously because you will need them very regularly. Both for the installation of your website and for its personalization.
Creation of a database
Go to the management menu of your hosting, directly via the website of your host or via the management interface whose address has been communicated to you, which can be cPanel or Parallel Plesk for example.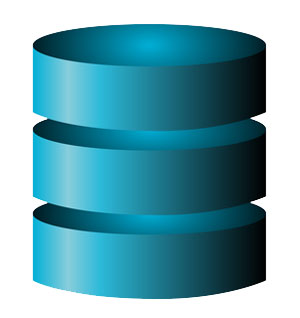 Then select the option to create a database. This will be used to store all the information relating to the proper functioning of your site. You can give it the name of your choice to identify it more easily.
Downloading software
Then, you will need to download software to transfer files from your computer to your server. This type of software is more commonly called an FTP Client. We advise you to choose FileZilla, a free software very easy to use. But others are also available such as WinSCP, Core FTP LE, Smart FTP or even FTP Voyager.
Software configuration
In order to send your files to your server, your FTP client must be associated with your server. To do this, in this software, choose to create a new connection then fill in the connection fields with the server address, your login and your password.
Download a CMS (Optional)
If your web host does not offer the 1-click function allowing you to install a CMS such as WordPress or Prestashop in one click, go to the CMS website in question and download the installation file directly. This will be delivered to you as a zip file. Unzip it and extract to a single directory that you will have created on your desktop. All the files necessary for installation. Finally, do not transfer documentation or other optional files of this type. If your host offers 1-click installation, then simply follow the steps it tells you.
Sending files
From your FTP client, transfer the CMS installation file directly to your website database, unless you have chosen the 1-click installation of course. To do this, go to the directory you created on your desktop, select all the files and move them directly to your database. The transfer will take several minutes to complete. So wait until your FTP client signals that the transfer is completely complete.
Website settings and checks
Once all the files are in place in your database, all you have to do is make the first settings for your website. Remember to carry out checks at each stage of your advancement.
To do this, simply follow the two steps that follow. Whatever CMS you choose, Prestashop, Magento or WordPress for example, the principle will always be more or less the same.
Site settings
At the end of the installation, type directly in your url bar the full address of your website. You will then arrive on a page asking you for some information which can be quite technical, but which you have entirely in your possession. You will be asked for example the address of the database or else you will have to choose a username and password to access the management interface of your site. Fill in all the fields then, more often than not, a verification of connectivity to your server will be made. You will then know whether this setting is correctly made or not. Please note, most CMS require that you delete the installation file before you can connect to your site. To do this, using your FTP software, search the database for the file most frequently called install.php, and delete it.
Final checks
Finally, the last step, which is also the easiest, will be to check the correct functionality of your site. To do this, re-type the address of your website on the internet, from your computer, smartphone or tablet. Check that it is easily accessible from the various supports. If display problems appear, such as visual problems, ignore them for the moment. The problem can come from the theme used by your CMS, a point that you can easily resolve later.
About the author
DMTwebhosting.com's Editorial Team prides itself on bringing you the latest web hosting news and the best web hosting articles!
You could also link to the news and articles sections: