Nothing is more frustrating than a website that does not load or which loads very slowly! In the digital world, time is too precious to be wasted waiting several seconds or even several minutes for a website to load. The internet user is in a hurry, that's why your site must be fast to load.
According to Google, a website is slow if it takes more than 1.5 seconds to load. If you find that your website is slow, whether you are in rural areas or in cities that have fiber, then follow these tips to reduce loading time.
Your photos are too heavy
If your website is slow to load, it may be a problem of too heavy images. Indeed, photos are heavy users of bandwidth. You therefore have two solutions: compress your photos so that they are lighter.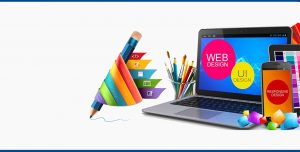 The quality of the photo will be lower but it will keep your images while improving the loading speed. The second solution is to sort your photos and keep only the most useful and the most beautiful. In fact, the more photos, the longer the loading speed of your pages. The goal is to keep as little as possible on your pages. You can also opt for a gallery of thumbnails, which are faster to load.
Your host does not do the trick
If your site is poorly hosted it may be slow to load. Before subscribing to a hosting contract, call on professionals who will be able to advise you on your needs. Does your site have a high traffic or on the contrary you have few visits? Is your site a merchant site, a news site or a blog? It is imperative to know your needs in order to find the best possible host.
Improve the content of your website
Having optimized content can allow you to have a more efficient website in terms of loading. Your website should not be the receptacle of all your ideas, it is not a logbook! Prioritize your ideas, make a menu and stick to it. Indeed, an overloaded website will necessarily have more difficulty in opening. Don't overload content and build multiple sites rather than just one if you have a lot to say!
On the server side, use the caching system to make a dynamic page static. Indeed, a dynamic page loads more slowly than a static page and this option will allow you to save server resources.


Sort the extensions of your site and keep only the most important. Indeed, plugins, although they are useful, require the downloading of JavaScript files. Keep the ones that allow you to protect your site from threats, keep the ones you think are the most useful and delete the others! Also remember to update the ones you keep!
Finally, wander around your site and remove dead links and 302 errors that slow your site down. This will not only optimize the loading time but it will also be useful for your natural referencing (SEO)!
About the author
DMTwebhosting.com's Editorial Team prides itself on bringing you the latest web hosting news and the best web hosting articles!
You could also link to the news and articles sections: