A domain name is much more than the address of your website. It is a key element of your site's identity and the first element that users will see. The reputation, credibility and services offered by your site will be immediately associated with your domain name and that is why it is essential to choose it well.
A short and simple domain name
Your domain name should be as short as possible so that people can remember it better.
The human brain tends to be lazy and will easily forget a long and difficult to read name. The objective is therefore to propose a name that will require little intellectual effort to be retained. In addition, a short domain name has another advantage: it is less likely that Internet users make mistakes when writing it, which facilitates access to your website.
The names of websites are often shared orally, when people discuss and advise each other about the sites. In this perspective, we must therefore think of the domain name so that it is easily pronounceable and therefore easily understandable.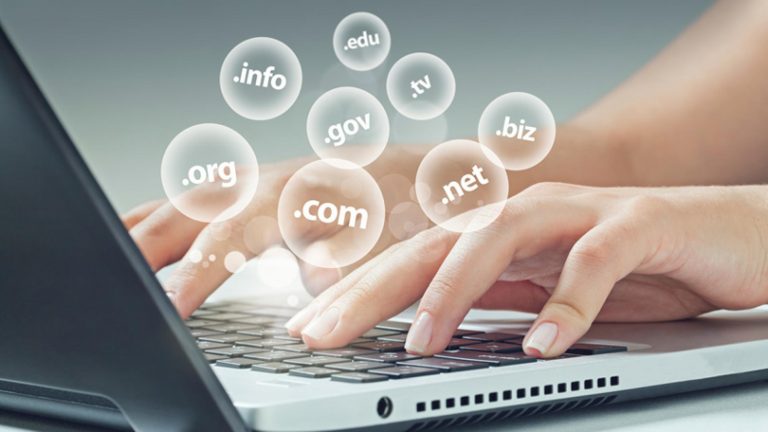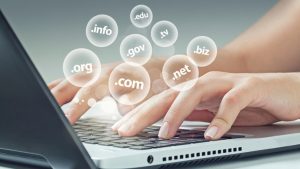 Also to facilitate oral transmission, dashes in domain names should be avoided as much as possible. They are useful for separating words, but you should not abuse them to once again avoid possible mistakes when typing the name of your site. It is therefore necessary to find the right balance between legibility of the site name and pronunciation of the site name.
In short, reserve the use of the dash to separate two clearly understandable words for which the user will have no difficulty understanding where to place the dash. In all other cases, avoid this option if possible.
Generic domain name or distinctive domain name?
A generic domain name refers to a concept or a service. This is for example the case with our site DMTwebhosting.com. The title is self-explanatory and provides an explanation of the subject matter covered by the website.
A distinctive domain name does not necessarily make sense and more has the function of a brand name. This is the case for google.com or DMTwebhosting.com for example.

Generic domain names have the advantage of providing the user with a brief description of the services they can find on your website. It can notably contain keywords, which will greatly increase your visibility among users who have used this kind of key expressions in their search. On the other hand, distinctive domain names are more common and help create a true brand identity. Users love short, easy-to-remember names. The main challenge for a distinctive domain name is to succeed in associating a name without real meaning with the activity that you develop on your site.
Choose the right extension
There are two very distinct types of extensions:
Generic extensions (.com, .net, .org…) ideal for targeting an international audience
Geographic extensions (.pk, .uk.pk, .us) which are intended for Internet users in a particular country
There is no golden rule regarding extensions, as long as it is not completely out of step with the theme of your site. For a Pakistani-speaking site, users tend to choose a .pk or .com extension out of habit, but many other options are available to you and new extensions are regularly released.
About the author
DMTwebhosting.com's Editorial Team prides itself on bringing you the latest web hosting news and the best web hosting articles!
You could also link to the news and articles sections: