How long does it take to create a website? / How long will it take for my website to be online?
1-Why create a website ?
2-What are the advantages and disadvantages of a CMS?
3-Should I use a local creative agency?
4-Why is it sometimes not advisable to put Flash animations on a website?
5-Why do I have to pay annually for my website?
6-Lexicon of technical terms
What is the price of a website?
From a few hundred dollars to several thousand dollars for the most important sites. It generally depends on the number of pages on the website and its complexity. Sophisticated looks can take a lot of time (therefore money), if only for their design, then add the time necessary to adapt this look to each page of the site. There are free offers, generally in return for the display of advertisements.|
Complexity aside, here is an idea of ​​the work involved in creating a website:-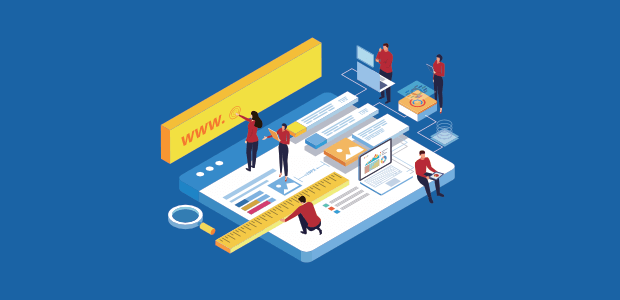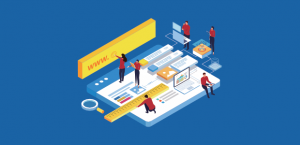 Analysis of your project and your specifications to define the architecture of your website (menu, submenu …) and the technologies to be used (JavaScript, Flash, PHP scripts …);graphic research and realization of the look of the site (dressing or overall appearance of the website), this work can be minimized by choosing a look (graphic kit) in a catalog;e-mail or telephone discussions to finalize the look, management of texts and images that you provide for the site: verification, classification. processing of the images you provide: possible retouching, cropping; possible search for additional images in image banks;creation of web pages (insertion of texts and images) and application of the look, taking care to obtain a similar rendering in the main browsers, search for a harmonious layout;collection and insertion of minimum information for good referencing of your website in search engines;programming and integration of website functions (contact form, calendar, news system, etc.),construction of the navigation menu in the website;website test before going online;
possible configuration of the domain (website address, e-mail addresses);putting the website online by sending files to the server.
All its stages represent a significant workload which explains the price of a website which can sometimes seem expensive. From one creative agency to another, the price of a website can vary significantly for the same result. It depends on the agency's "gluttony" for a service whose customers often find it difficult to estimate the price, its reputation and its costs. Beware of the sirens of the discount in terms of Web, a broken price can hide unpleasant surprises (lack of listening, unsatisfactory after-sales service. At DMTwebhosting.com, our charges are reduced to the minimum necessary and we charge prices that we think are fair, both for you and for us.
How long does it take to create a website & How long will it take for my website to be online?
This is very variable and depends on the complexity of the website. A simple one-page website (mini-site or showcase site) can be completed in a day if you provide all the necessary elements (texts, photos) in good time. Allow several weeks for complex sites (many pages and / or particular functions). In general, a classic website is completed in less than a month.
Why create a website ?
9 good reasons to create a website
1-Consumer habits are changing. Today, your prospects and customers are looking for you on the web.
2-Give them a dynamic image, present your know-how and your specialties on a website.
3-A well-designed website reassures the prospect and promotes contact.
4-Your promotion is done nationally and even worldwide! Your website works for you 24/7.
5-You save time, improve efficiency and save money by directing the most common inquiries to your website.
6-Build customer loyalty by animating your website (newsletter, advice, promotions, sales.
7-A form (or a simple e-mail address) in a "Contact" page offers the visitor an additional means of reaching you, without the constraint of opening hours, the price of telephone or mail.
8-Thanks to an access plan, your future customers will more easily reach your establishment.
9-Your competitors probably already have their website!
What are the advantages and disadvantages of a CMS (manageable site)?
Benefits
1-You can update your website yourself as often as you like.
2-No need for knowledge in website creation .
Disadvantages
1-With a CMS, it is not easy to achieve complex layouts, unless you have knowledge of HTML and CSS. A webmaster will be useful for you to lay out your texts and images judiciously.
2-CMS users often upload extremely heavy images without realizing it, which slows down navigation on the site (a disadvantageous factor for natural referencing ) and makes it less pleasant to consult. In addition, when the hosting space is limited, there is a risk of saturation of the allocated space and of additional charges to be paid monthly.
3-After several updates, it is common to find that old layouts (bold, italic, font size, alignments, etc. ) persist invisibly to the visitor. This unnecessarily adds to the text on your pages (a disadvantageous factor for natural referencing ) and complicates subsequent updates.
4-Sites with CMS are the favorite targets of hackers who regularly try to find a security hole in the CMS in order to be able to use your website to send spam or as a phishing platform for example. WordPress is an extremely popular CMS; do a search with the keywords " WordPress vulnerability " to get an idea of ​​the risks.
5-The most common CMSs like WordPress and Joomla are heavy programs that are less responsive than traditional "handmade" websites.
Why do I have to pay annually for my website?
A standard website incurs unavoidable annual costs, namely:
the reservation of the domain name (the address of your website to put it simply) and,
the hosting of your website (i.e. the publication 24/7 of your website on the Internet).
Either you regularly pay these costs directly to providers, or the designer of your website will bill you.
If you are not asked for anything during the years following the creation of your website, it is that when you paid for the creation, you paid these costs in advance, in one form or another, for a certain amount.
In addition to these basic costs, there may be update costs or maintenance costs if, for example, you have purchased an e-commerce solution (e-commerce, online store, virtual shopping cart, etc.).
Note that some people or associations offer free hosting provided they strictly follow a hosting charter, and sometimes experience some instability in hosting. However, there are volunteers who provide higher quality hosting than some paid hosting.